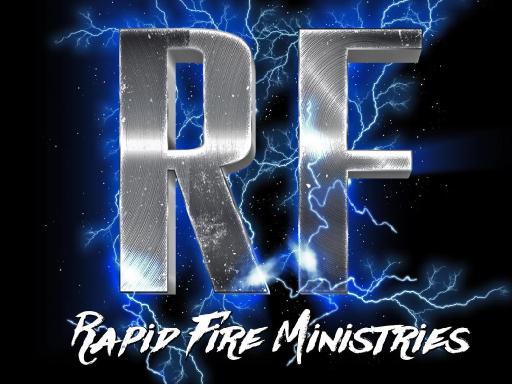 About Rapid Fire
Rapid Fire Ministries is one of the most innovative & grounded Christian Hip Hop ministries of today in the Holy Hip Hop music genre. Innovative in that its platform and deliverance of the gospel message reaches beyond the walls of the church and into the youth culture as a whole. And grounded deeply in the gospel (Good News) message of the Love of God through Jesus Christ.
T-Rock, better known as Rocky Thomas-Youth Pastor, founder of Rapid Fire Ministries and Christian Rapper extraordinaire, is on the cutting edge, high energy ministry toward this hip-hop generation.
Mandy has the attention of the masses. As her beautiful voice sings chords of melody to the ears and the hearts of God's creation, it carries the SOLID ROCK message of the Cross and of our Savior.
T-Rock, with his talents as a 3rd Degree Black-Belt in Taekwondo, along with his wife Mandy, are making a real impact in youth ministry through their unique brand of performance ministry.
T-Rock and Mandy cover a wide variety of musical styles including hip-hop, southern gospel and contemporary. Rapid Fire Ministries implements a combination of martial arts, drama, hip-hop dance, rap, singing and preaching in presenting the Gospel message to youth and adults across the nation. Through the ministry of Rapid Fire T-Rock & Mandy tackle many of the tough issues that plague our nation's youth such as racism, drug abuse, peer rejection, premarital sex, STD's and more during their high-energy school programs.
Available for your church, school, festival or any event T-Rock and Mandy look forward to working with you sharing the Gospel of Jesus Christ to your community.
Also, Rocky Thomas of Rapid Fire writes Children's Books as well as other projects sure to be valuable to ministry soon.
They have seen over 4,000 salvations in 4 years through their ministry.
Influences:
Jesus Christ, Lecrae, Tobymac, Flame
Recently Rated:
stats