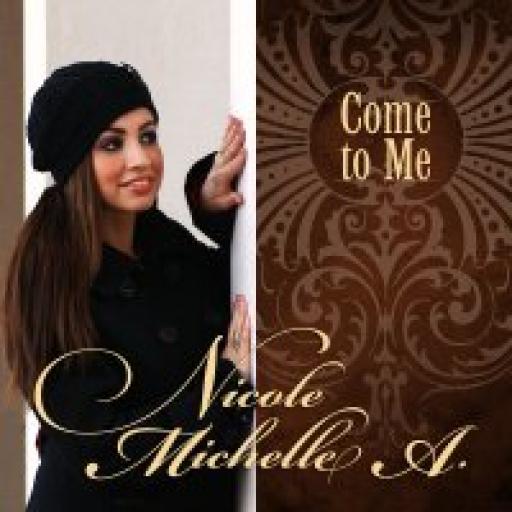 About NicoleMichelleA
Nicole Michelle A is the 2011 Urban Inspirational Awards Best Contemporary Artist! You can find her profile on Inspirational Life Music.com or http://hood704.com/NicoleMichelleA She is also on ReverbNation.com and currently #10 on the Christian Charts for her area!

As a Puerto Rican American, her heart is music that glorifies God with a Latin flair. Her first release on iTunes, "Come to Me" , expresses God's love for us and His longing to be a refuge of peace and freedom for us in times of weariness.
Nicole Michelle is a singer/songwriter and travels with the NSA Band from her home church Bethel Temple Assembly of God ministering in jazzy, Latin tones.
She also is a worship leader at her home church singing in English & Spanish.
Nicole Michelle longs to see the brokenhearted find Christ's healing as she has. Her testimony is beauty for ashes as Christ has transformed her life in this way: through her marriage, her children and her health. God has made her more than a conqueror and He longs to do the same for you!
Nicole Michelle is currently recording at New Life Records in English & Spanish working on her first album, produced by Reggaeton Artist OQUENDO.
For booking: contact Nicole & Jason Aponte at escape2edenmusic@hotmail.com
May God bless you as you listen to the music. May you find healing, hope, joy, peace and strength!
Recently Rated:
stats