@joeyg
• 6 years ago • comments: 0
Posted a new blog:
Super-Hero E.P
The New Super-Hero E.P is out Now!!! Available here on Holy Hip-Hop.com. You can also purchase a copy on www.cdbaby.com/cd/joeyg12. You can also purchase a copy on...

@joeyg
• 6 years ago • comments: 0
Signed @joeyg's Guestbook:
"Welcome to Joey.G's Guest-Book on the Holy Hip-Hop site. Blessings in Jesus' Name. Please feel free to leave a comment"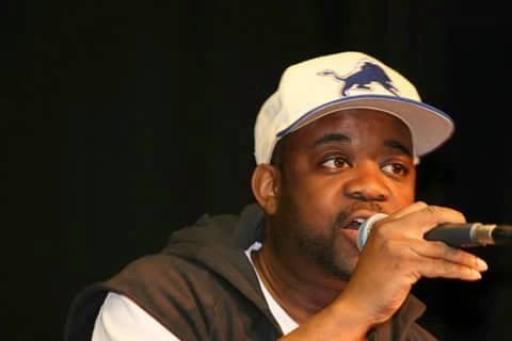 About Joey.G
Joey.G was born in London but moved to Nigeria at the age of two. He was raised by his grandma (Whom I pay tribute to in the track entitled "Testimony"). I got saved at the age of eleven, backslid for a while and re-dedicated my life to Christ just before I turned sixteen. In my backslidden days, I made music, dancing and partying a god. On going to church casually one day, I heard the preacher preach about the cross, talk about Jesus' suffering, how He was mocked, despised and rejected for my sake. The message hit my heart bulls-eye and challenged me about my backslidden state. I re-dedicated my life back to Christ and I haven't looked back since.
I came back to the U.K in 1992 to study. I did my 'A' Levels and went to University to study Banking, Insurance and Finance. During my time at university, I came across D.C.Talk and I got excited because the music was rap, the lyrics were clean and it was Christian. This inspired me to start listening to more Christian music and before long I was writing my own stuff. I have subsequently been influenced by Grits, Cross-Movement, T-Bone, Gospel Gangstaz, Tunnel Rats, k-J.52, John Reuben, Jahaziel, GreenJade and Pettidee.
Joey.G has 3 E.Ps and 2 albums under his belt and uses the gift of music to communicate the gospel in pubs, clubs, schools, universities, workshops, fun-days, festivals, evangelistic and mission outreaches, Newspapers, magazines, radio and T.V. Joey.G has performed in Africa, Asia, Europe and Latin America. His music is currently circling the globe and touching lives.
Joey.G currently lives in North Wales, United Kingdom, with his wife Sian, who features on two of the songs on the new album. They got married in 2010.
Influences:
Gospel Gangstaz, D.C.Talk, Grits, Cross Movement, T-Bone
Recently Rated:
stats