By Gregboy Entertainment Group, 2016-08-19

Looks like this Chris Hagan guy is really becoming something unique and special... Still climbing the Reverb Nation Charts... Now locally positioned in Houston at #2 moving up (5) spaces in this past week alone, and in the #2 position in the Region, (Texas)... At #23 overall in all genres Nationally. The new Album/EP "Season One", has been released this week on more than (40) different Social Media Online Music Store Outlets, iTunes, CDBABY, Spotify, SoundCloud, Amazon, Google Play, and many more, Nationally and Globally... So many are waiting for this young man to explode in the coming weeks. Soon thereafter the release of this new Album/EP "Season One", there will be an Album Release Party that will be in full effect! Stay tuned for more information abroad!
By Gregboy Entertainment Group, 2016-08-19
Next up for Chris Hagan, an Album Release Party... We are now in preparations of searching for the perfect venue to have this amazing event for this new comer of Hip Hop "Street Gospel"... New physical CD's will be on sale during and after the Performance... There will be (10) songs played and/or performed of his newly digitally released album "Season One"... Performing such hits like, "My Daddy's Song", "My Wifey", and "My Belief", live and in living color... Get his autograph and have a photo taken with Chris Hagan. Coming September 2016 to H-Town!! Keep your ears open for this high powered, and amazing event, which will be advertised by Radio Announcement, Social Media Announcement, etc... Chris Hagan will be in rare form for this amazing event, and we look forward to sharing this phenomenal evening with all of his fans, new comers and music lovers alike!
By Gregboy Entertainment Group, 2016-08-19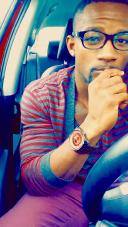 My life has definitely been a roller coaster. From a young age I fell in love with the game of basketball. I felt like that was my purpose in life. I put everything I had into my craft, and was even blessed to have 8 professional jobs throughout my career. But as I got older I learned that God's plans are not our plans, and sometimes he will change your path to bring you closer to Him. Writing was always a strength of mine, but I used it more as a stress reliever throughout hard times. Never once thinking that it was what God intended for me to do. One day I decided to casually post one of my writings on Facebook in the form of a poem. From there...God did the rest. I want to use this segment to not only talk about myself, but to encourage each person reading this to let God be the forefront of whatever you do. I couldn't have written one note, one word, or come up with one concept without His direction. Allow God to come into your life and lead you to your destiny. The Bible says "The Lord is my Shepherd, I shall not want..." meaning we are His sheep, and we are to follow His direction. I pray blessings over each person listening to this album, and I thank you from the bottom of my heart for accepting the love Jesus has placed in my heart. To be continued....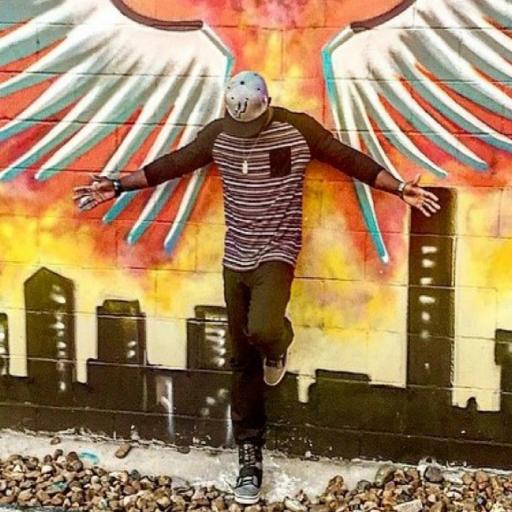 About Gregboy Entertainment Group
Gregboy Entertainment Group, LLC is an Entertainment Publishing, Music Production, and Artist Management Company. Specializing in Artist Management. Chris Hagan is contractually under new Management!!
Ex-European Pro (NBL) Basketball Player, Chris Hagan, turns to new flourishing career as a new up and coming Hip Hop "Street Gospel" Artist... What a true compelling story and testimony this guy has... So inspiring and intriguing to say the least, and I am so proud, grateful, and honored to be a part of what God has brought into the realm of this young man's life! A new hit song, called, "My Daddy's Song", (Video @ You Tube) which is nothing short of being his first number one song... It's already been claimed!!!!
Hip Hop is about to bring a whole new vibe to our city, and around the globe, with the new sounds of Chris Hagan! A global multi-talented ex-pro (over-seas) basketball player turned Hip Hop "Street Gospel" Artist, ready to take on all newcomers in fan fair! So strap your timberlands on tight young men, and grab your fly purses young ladies, it's about to be straight crazy ridiculous fun, spiritual, and realistic with Chris Hagan! Come take that ride... All positive, spiritual and inspirational for our City of Houston, throughout the Nation and beyond!!!
Discover a totally new sensation of an Artist in Chris Hagan, Hip Hop's answer to bringing back "Music That Matters", with real substance in the newly released single, "My Daddy's Song", where it can be downloaded starting now, April 2016 on cdbaby.com., iTunes, Apple Music, Spotify, Soundcloud, Google Play, and many more! The Video for "MY DADDY'S SONG" is now on You Tube!!
This single, "My Daddy's Song" by Chris Hagan, can also be requested and heard on KTSU Radio, 90.9 FM
"Your Community Station"… DONATIONS WELCOMED!!!!!!!!!!!!!!!!!!!!!!!!!!!!!!!!!!!!!!!!!!!!!!!!!!!!!!!!!
Call (713-313-4354) Anytime!
Gregboy Entertainment Group Appreciates Your Support!!!
Influences:
Recently Rated:
stats