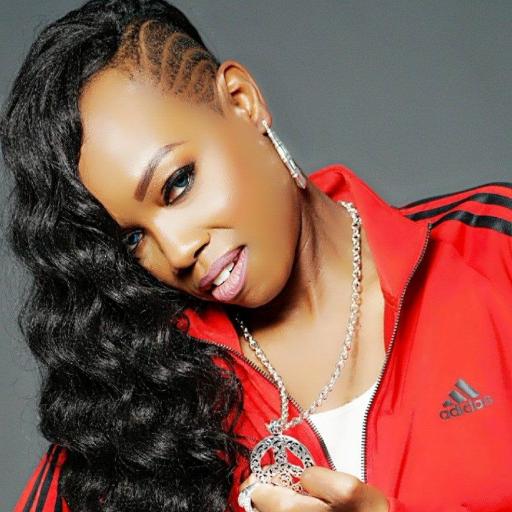 About Montreea
Fresh out of the pulpit, Montreea (formerly Miss Money) seems anything but tired. Her Bible lies on the table & an Adidas bag full of CDs & flyers is thrown across the couch. Since abandoning her former name & lifestyle, her gospel music career has flourished and she has landed a coveted spot on the new season of BET's Sunday Best. Montreea settles behind the recording console to begin work & her eyes become fixated on the television. She gazes for a minute & then utters, "I refuse to stop dreaming and nobody stops my praise."
Born in Louisiana, Montreea began singing gospel at age 2 and playing classical music at age 10. She was recruited to the High School for Performing & Visual Arts by the legendary Doc Morgan where she graduated with honors. She received a scholarship to Berklee College of Music in Boston with a double major in music business & audio engineering. She also attended master classes by Patti LaBelle, Oleta Adams, Sting & Quincy Jones. During her college career, Montreea interned with BMG Records & Island Records.
In 2004, Montreea received devastating news when she was diagnosed with muscular dystrophy. In 2008 she reflected, "Being in a wheelchair is humiliating, but it leads to humility." Despite the diagnosis, Montreea signed a management contract and in 2005, was named a Black Heritage Society Jr. Achiever.  She signed with Mad Insanity Records & recorded hooks for rappers Spice 1, Tech N9ne & Twitzid of Insane Clown Posse.  Montreea has produced & hosted various radio shows including Mic Madness, Radical Praise, A Woman's Worth, High Praise & King Radio. She has interviewed numerous award winning artists & her broadcasting skills have been featured on the British Broadcasting Company.
Montreea has produced & engineered recording sessions for a decade even serving a 2 year stint as engineer for Snoop Dogg's producer, Keith Clizzark. Dubbed an "underground musical genius" by Curve Magazine, she has received press in many publications including The New York Times, Chill Magazine, Computer Music, Blues & Soul, URB, David Atlanta, Go NYC, The Dallas Morning News, Instinct, OutSmart, Rolling Stone, Sapience, 713 & the provocative documentary, Pick Up The Mic which premiered at the Toronto International Film Festival alongside premieres by Johnny Depp, Dave Chapelle & Madonna. The movie was broadcast nationally on MTV Logo.
By 2006, Montreea had reigned as Soundclick's no. 1 gospel singer for 4 consecutive years.  In April of 2006, Montreea was nominated for a 2006 OutMusic Award for her CD, The Love of Money.  In July 2006, she was awarded a 2006 Texas Lifetime Achievement Award. A distribution deal with Dee-Lite Promotions in December of 2006 finally landed her CD in record stores in the UK. In 2006, Montreea completed her 4th year of dj residency in Houston.
She spent the bulk of 2007 engineering recording sessions for Kris Stylez of Hot Zone Media & Den Den of Straight Profit Records. Once her diagnosis began to take a toll on her body, she contemplated suicide.  She states, "I would not leave the house.  I could not face the world.  I knew something had to change or I was going to die."  In 2010, she dropped the name Miss Money & returned to her gospel roots with renewed purpose & vigor.  She was named a myHouston Ambassador alongside Beyonce, George Bush & George Foreman. Later that year after winning the Houston finals of the Most Powerful Voices contest, she opened for Marvin Sapp & Brian Courtney Wilson.  She also appeared as a celebrity judge for Houston's Pride Idol. In 2011, Montreea was nominated for a MyGospel Soul Award & won a 2011 Fresh Award.
Montreea now travels, speaking & singing extensively across the country. She candidly writes songs about her former life as Miss Money in which she heavily promoted alcohol, drugs, & illicit sex. When asked about her former lesbian exploits, she admits walking away from her carnal desires to follow God but embraces all people regardless of race, sexuality or religion. She asserts, "I'm doing what's best for me. In terms of what others do, I am charged to love, not judge. I promote unity within the body of Christ – not division." Her soul filled messages have become as legendary as her acapella gospel improvisation. When asked how she dreams so big, Montreea states matter of factly, "Failure isn't an option because it isn't even a thought. I absolutely believe God has a plan for me." Indeed – it seems so.
Influences:
God, Jesus Christ & The Holy Ghost
stats