By DRay_Elder, 2011-10-21

Check out "Honorable Mention" Vol. 2 FREE download at: http://kinfolkd-ray.bandcamp.com/album/honorable-mention-vol-2 
I hope that you enjoy the music!!
Kinfolk D-Ray
By DRay_Elder, 2011-07-21

You can now download the mix-tape "Honorable Mention Vol. 1" for FREE @ http://kinfolkd-ray.bandcamp.com/
Thanks for the love and I hope you enjoy the music
Kinfolk D-Ray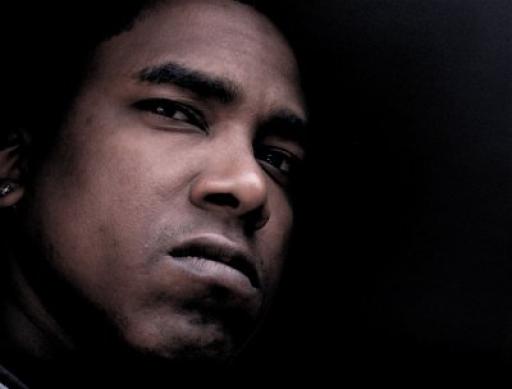 About Kinfolk D-Ray
Kinfolk D-Ray
The Truth of Texas
Hip-Hop/R&B/Contemporary 
youtube.com/kinfolkdray
reverbnation.com/truthoftexas
facebook.com/kinfolkdray
@kinfolkdray
kinfolkd-ray.bandcamp.com
soundclick.com/KinfolkDRay
christianhiphop.com/Kinfolk_D-Ray
soundcloud.com/d-ray-elder
myspace.com/kinfolkdray
Fort Worth, TX
Kinfolks goal is to reach the urban inner city community with positive songs that directs hurting people towards Christ. Heartfelt music that represents the heartbeat of the streets, positive urban sound, content with substance thats relative to everyday life and the daily struggle to stay on the straight and narrow path. Song lyrics filled with Hope, Passion, and Vulnerability. 
Fort Worth native Kinfolk D-Ray started rapping in the 5th grade with a D.A.R.E. rap for the entire 5th grade class. By the time he was in high school he was writing gangster lyrics about poverty and drugs. One day in college while relaxing at his girlfriends house D-Ray heard a knock on the door. When he answered the door, to his surprise it was his homeboy Donny Hill. When greeted Donny asked D-Ray to attend a local Mens meeting at a nearby church. When D-Ray arrived at the meeting the Men were watching "Man Power" with Bishop T.D. Jakes. D-Ray had grown up in the church but had never heard anyone speak so charismatically and with such authority. The message compelled D-Ray to act on the call at the end of the video where Bishop T.D. Jakes asked the Men to come up for salvation and that's when D-Ray found himself at the front of the room near the television. At the age of 19 D-Ray received salvation and began to let Christ rule and reign in his life. At this time D-Ray decided not to rap anymore until he knew more about God. Shortly after finding Christ D-Ray ended up moving back to Fort Worth where he formed a local hip-hop group the "Cyrenian Soldiers". In the year 2000 he began writing and ministering with the group all over the city and at local church's and talent shows. In January 2001 D-Ray enlisted into the US Army and continued the music in the Armed Forces. It wasn't until D-Ray was released from the US Army in 2005 (Honorable Discharge) that he began taking his talent serious and recorded his first album with a newly formed hip-hop group "D'Termined". The first album was titled "Press Thru" (2005) and the next year D-Ray recorded his first solo project "Born In Captivity" (2006) and "My Way Home (2012) under his own label F.R.E.SH. ENT. Kinfolk has recorded a host of mix-tapes and collaborated with most of the Christian Hip-Hop artist from the Dallas/Fort Worth area. From 2007 to the present Kinfolk has released over 30 street mix-tapes including music for up-and-coming artist in the secular music industry as well as CHH artist and R&B singers in the DFW area. Kinfolk D-Ray recently released a mix-tape "Honorable Mention" Vol. 3 (April 2014) and his third solo studio album "Scars" is scheduled to drop on July 15th everywhere online.
Recently Rated:
stats