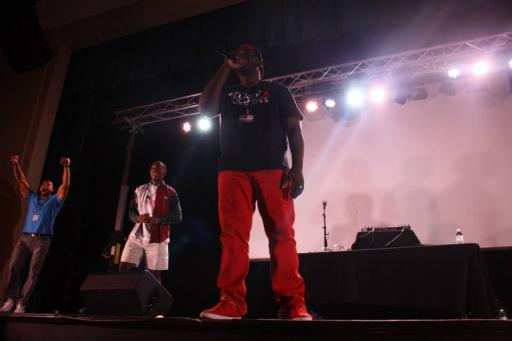 About HD His Disciple
I go by HD His Disciple. I once was lost but now I'm found. I lived a wild life trying to fit into the ways of the world from selling drugs to living a lustful life. I was living a hopeless lifestyle. My anger was out of control and pride had me bound in chains. I was constantly in and out of trouble with the law until God meet me where I was. Though after knowing God I went back to my old ways yet God had mercy on me and brought me back. I'm far from perfect but He who started the good work in me will see it until the end. I'm originally from Haiti so I know about the extended hardship and pain. It doesn't mean it was all roses in the U.S. Unless God saw my heart and knew before I was in my mother's womb. Most likely I wouldn't have made this far. His grace has been carrying me throughout my whole life. When the enemy (devil) sought to take my life God was my protection. God is not a hoaks  to me or just another but is above all and has no comparison. He is Holy and sovereign. I believe through music and many other giftings He has purposed to go out and make a difference in a fallen world where darkness is taking dominion. Yet nothing is out of The Almighty's control. I love hip hop but how I feel unless it glorifies god than it's just words. Scriptures say we have the power to speak life or death. If self gain is our is our pursuit at the end is meaningless. Help me reach the lost. We are His ambassadors, priests, and hands and feet to the hurting. Thank you for your time. God Bless. 
Influences:
Flame, Da Truth, and anyone that sticks to The Gospel.
Recently Rated:
stats