How To Increase Your Fan Base With A Low Budget?
As an independent recording artist it can be difficult to gain major exposure for your project with a minor budget. Everyone who has the talent as a music performing artist wants someone to hear and enjoy the gift that God has blessed him or her with. Many independent recording artists ask themselves the question, how can I get the world to hear my music? I am going to provide free information on 10 ways that can increase your probability in having a stronger fan base to increase record sells with a small budget.
Step 1:
Create a Band Website
Sometimes hiring someone to create a website can be expensive. I know some people that charges as much as 3000 dollars to do one. Here I am going to list inexpensive ways to create your own website for a low monthly fee.
Step 2:
Quality Photos
Image is everything. Having a Quality photo increases your web appearance. Research photographers who are just starting in the business or college students that are searching for ways to build his or her portfolio. The next option is not recommend but if that is too expensive, do it yourself. Purchase a camera and have a friend or family member take the picture then have the photos edited. Use a digital camera that is around 14 to 16 Mega pixels and maybe 10 or 12 mp the lowest. Also, research inexpensive software that does photo retouch and airbrush to increase the quality of your low budget picture. Get a friend or a family member to take the picture for you. Try not to spend no more than 70-140 dollars for a new camera. 
Step 3:
Social Networks
Many artists are starting to gain a stronger fan base through social networks. Here are list of a few popular social networks.
Facebook
Twitter
Youtube
Myspace
Soundclick.com
For Gospel Artst:
Step 4:
Online Radio
With the new technology and the use of the internet on the cell phones, Ipad, and tablets online, radio is starting to be a popular commodity such as Pandora, Last FM, Jango, live 365  and many others that Indie Artist are using. 
Step 5:
Video
You can also record a low budget video and post on social networks such as Youtube,
And other Indie Video distributors.
Step 6:
Mix Tapes/Collaboration CDs
Mix Tapes are a great way to get a buzz and also a great way to be connected to DJs that may also have connections with other radio stations.
Gospel Record Pools:
Kingdom affiliates record pool
One Accord Djs
Higher Ground
Step 7:
Radio
When submitting music to radio stations start regionally and with college radio stations. Call the stations to see if you can set up a time for an interview to have music listened to or for a contact name to know who to make the package attention to before submitting the CD by mail. Make sure you have a professional package and a press kit that let's the radio stations know that you are serious about your music.
Step 8:
Live Performance
Live performances are a great way to get exposure. It is also an easy way to get noticed by other radio DJ's. Many times the DJ at the performance can be connect to the radio station. Performing live also is great way to get connected to other music industry professionals and to increase your fanbase.
Step 9:
Marketing Gear
When performing live it is good to have some marketing gear. If you can afforded having T-shirts at your gig with your band's name or items with you band's logo on it is a great way to get noticed. Also, pass out flyers that have your band information such as website, Facebook page and contact information for future bookings. You can have the flyers professionally done or do it your self and Xerox some copies of your information. Something is better than nothing.
Step 10:
Music Marketing Sites
There are also sites that help artist gain exposure. Here are a few listed below:
Reverbnation
Sound click
Song Submit
Sonic Bids
Musicxrays.com
Sites to Sell Music on:
CD Baby
Tunecore
Broadjam
Nimbit
And many others
Gospel and Clean Artist Hip Hop Tracks:
Also look for companies that are low budgeted radio promoters to increase fan base. There are some companies that will promote your single for 1 to 2 months and give it FM and AM radio exposure.
Search keywords such as college radio, indie radio promotion, and radio marketing to get tons of companies that will promote your music for a low budget.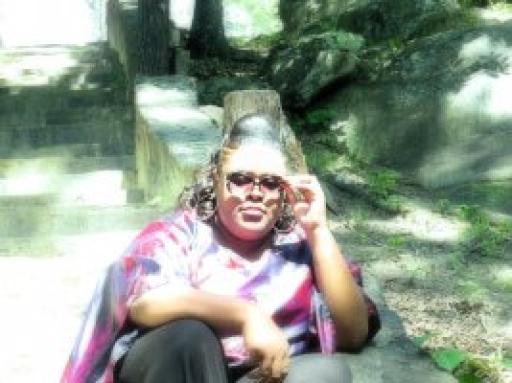 About Edrica Michele
E-ME Production, LLC is a well established organization operated by two musically inclined individuals who are brother and sister, Eric Marquise Edwards and Edrica Michele Edwards. Not only are they producers but recording artists as well. Edrica Edwards was featured as the xylophone player on the song Morris Brown by Outkast. She is also in the word renowned movie "Drum Line." Edrica Edwards has interned at Rowdy Records, Dallas Austin studio. She has done volunteer work with ASCAP and with the Atlantis Music Conference. Edrica Edwards has made guest appearances at many news stations and television shows in Atlanta and Columbus, Georgia. She also had music placced on websites and plays. Eric Edwards is a Gospel rapper, singer, lyricists, percussionist, producer and well known chef in Columbus GA. He has produced and featured on many up and coming artists records in Atlanta and Columbus, Georgia. He also is a chef and uses his skills in catering private parties and events. The company services entail musical composition, producing, mixing, mastering at affordable price for businesses and Christian Artist only. Please do not hesitate to contact us. 
Recently Rated:
stats