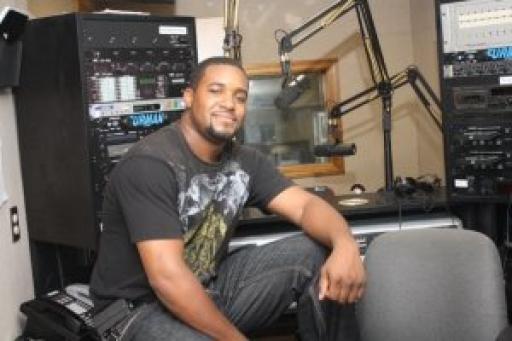 About Crazy One
2011 Stellar Award Gospel Announcer of the Year Nominee, Andre "Crazy One" Griffith is the host of The C1Radio Show on 88.7 FM WNHU. His show, The C1Radio Show, aired its first show on Jan 6th, 2008 and instantly became Connecticut's premiere radio show for Holy Hip Hop and Rhythm & Praise.

The C1Radio Show gained industry attention and a presence internationally for his playing of exclusive music and hits. The C1 radio show introduces artists with same passion Andre possesses for spreading the Gospel to his listeners through interviews, phone crashes and the Takeover series with guests such as Da' T.R.U.T.H, k-Drama, CMO and DJ Morph. In addition, the C1Radio show provides weekly features of "The Gospel Beat", "Your Life Changing Moment" with Pastor Lisa Sessions-Grey, and "In The Mixx", in which Andre produces a 20 min DJ Mix which continues to make The C1 Radio Show a standout in the market.

The C1 Radio Show currently airs on Thursday night at 10pm on WNHU in New Haven, CT. The C1 Radio Show streams live on  www.wnhu.net . Each show is provided via podcast on iTunes by searching C1 Radio Show.
Recently Rated:
stats