Guestbook
You must be logged in to post to this guestbook!

@kdaye
,
11/24/17 08:32:18PM
HELLO WE HAVE A NEW ONLINE STATION IF YOU LIKE US TO PLAY SOME OF YOUR MUSIC SEND IT TO 101THEKINGONLINE @GMAIL.COM
STATION listen to it 101theking.com

@The Elder
,
03/25/17 01:23:37AM
Hello, Pink I love the song it has hit potential I am an industry vet. and would like to talk with you about this single. Reach me @ 980-222-4450

Thanks The Elder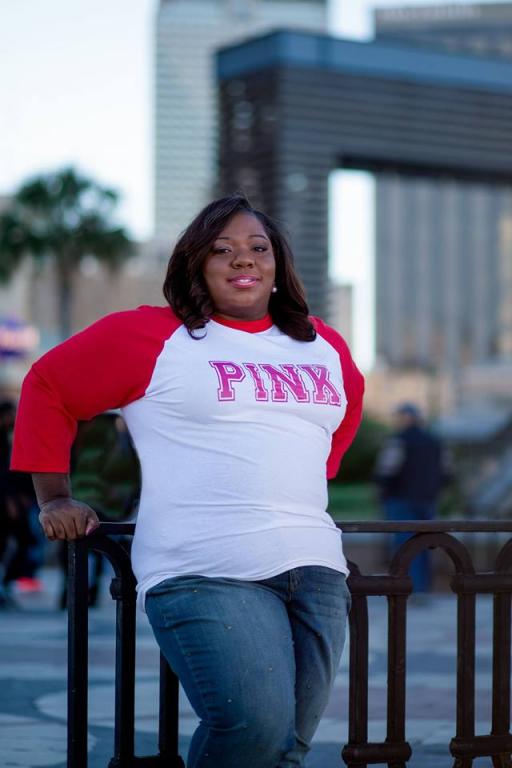 About BBurnsPINK
Bethany Burns is a resident of Raceland, La, and a native of the West bank of New Orleans. She has been singing all her life, starting from a young age with her family the Gullage / Jessie family of Avondale, LA. She has served in local churches as a choir director, soloist, and worship leader. Her music career has extended pass the walls of the church. As a community activist, and a servant of God, she has been granted privileges of expressing her gift of music and speaking before dignitaries locally and abroad. Bethany is the wife of James Burns and the mother of two children, Jamee and Jesse Burns. A member of Triumphant Church of Luling, LA, Pastored by Elder Jerrod Jessie. At her local church she currently serve as the Worship Leader and on the Leadership Team. God gave the vision for ministry of Purposely PINK to Bethany in the year of 2013, to empower and enhance girls, teens, and women alike, to Live Life on Purpose because of who they are, who has made you, and what you can achieve through Him. Three years later, the vision has now coming to pass. God has connected her with the International Death by Design team, featuring such artist as Ballistic, Perry G, T-era, Rebirth, and other Christian Hip-Hop Artist. Her Single PINK release on Dec. 23, 2016 , along with a visual music video. With God in the lead and her family by her side, her hope is to inspire ladies young and old, that they are Powerful, In control, Nurturing and Knowledgeable, with and through Jesus Christ.
Recently Rated:
stats