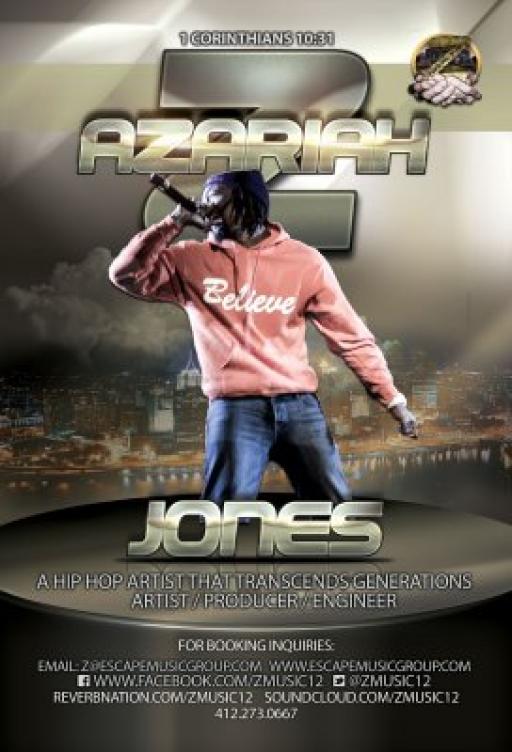 About Azariah Jones Aka Z
Z started his Music Ministry in 2011 at just 17 years of age. Growing up in Pittsburgh, PA Z has first hand experience of urban life and at the same time the rich culture that this city has to offer; which has provided him with the opportunity to experience the reality of people separated from God. His hearts desire is to share the Gospel with every single person.

Recording and mixing his own music with the exception of 3 songs , Z has engineered his mixtape titled "Just Jamin". Which can be found on hotnewhiphop.com/zmusic12. He has performed at various venues in and around Pittsburgh at not only churches and outreaches but clubs and bars. He had the opportunity to be nominated as Christian Hip Hop Artist of the year for the Pittsburgh Underground Music Awards where he was priveldged to perform there as well.

We encourage you to follow him to stay informed about the progress of this young disciple.
Recently Rated:
stats