Brotha Dre Gaining Momentum Worldwide: Pipeline of Hit Music Releases Powered by CCMG and 3HMobile

October 24, 2018 - Atlanta/Nashville - Powerful Street Minister of The Gospel ("Brotha Dre"), powered by 3HMobile, Capitol Christian Music Group (CCMG), a division of Capitol Music Group and wholly-owned subsidiary of Universal Music Group, continues to gain momentum in 2018 with a pipeline of Hit Music Releases, with more on the way.
Brotha Dre Music Releases Powered by CCMG and 3HMobile (to access, on your favorite listening device, please click/copy/paste music links listed below):
1. Losing My Mind (Available Digital Stores Worldwide at):
https://amen-gospel.lnk.to/NgDOGWE
2. God vs Man (Available Digital Stores Worldwide at):
https://amen-gospel.lnk.to/GWulgWE
3. L4DK (Available Digital Stores Worldwide at) :
https://amen-gospel.lnk.to/qh8X6WE
4. Pray (Available Digital Stores Worldwide at):
https://amen-gospel.lnk.to/3MheSWE
5. Worthy (Available Digital Stores Worldwide at):
https://amen-gospel.lnk.to/VZ-BNWE
6. Whippin (Available Digital Stores Worldwide at):
https://amen-gospel.lnk.to/NaFFeWE
Upcoming Music Releases by Brotha Dre:
1. Chosen – Scheduled for 11/9
2. Black Sheep – Scheduled for 11/9

About 3HMobile: 3HMobile specializes in inspirational social media, music and entertainment, leveraging a proprietary digital member subscriber network of aficionados of street ministry, radio and internet platforms, growing virally (via word-of-mouth) at a rapid rate For more information on rising independent Ministers of the Gospel visit: http://www.3HMobile.com

About Capitol Christian Music Group Capitol Christian Music Group (CCMG) is the world's leading Christian Music company and market leader in recorded music and music publishing. Capitol Christian Music Group operates several divisions, including CCMG Label Group (Sparrow Records, ForeFront Records, sixstepsrecords, Hillsong, Jesus Culture), Motown Gospel and CCMG Publishing (including Brentwood-Benson Music Publications). CCMG owned labels are home to artists Chris Tomlin, Amy Grant, TobyMac, Tasha Cobbs, Jeremy Camp, Hillsong United, Matt Redman, Mandisa, Tye Tribbett, Crowder, Passion Band, Karl Jobe and many others. Capitol CMG Publishing, in addition to publishing most of the CCMG labels' premier artist/writers, represents many of the leading writers in Christian/Gospel including Ben Glover, David Garcia, Kirk Franklin, Mark Hall, Brenton Brown and many more. Key Distribution partners include The Gaither Music Group, Centricity Records, Marantha Music, InPop Records, Worthy Book Publishing and Cinedigm Entertainment. Led by Chairman & CEO Peter York and a strong executive team of long-time Christian and Gospel music veterans, Capitol Christian Music Group is characterized by a passionate commitment to their artists, songwriters, customers, business partners, and one another, as well as a strong spirit of community service. CCMG is a division of Capitol Music Group (CMG), led by Chairman and CEO Steve Barnett, which is a wholly owned division within Universal Music Group (UMG), the global music leader with strong market positions in recorded music, music publishing, and merchandising.
Finance Your Music Production, Ideas, Project, Ministry, etc.

 
ATLANTA, GA - (November 13, 2017) - FaithFundMe.com, the world's crowdfunding site for people and projects of faith, is now accepting projects for consideration.  FaithFundMe is an alternative to sites such as GoFundMe and Kickstarter.  FaithFundMe can be used to support projects in the diverse categories and projects, including but not limited to: Business, Art, Mobile, Internet, Sports, (Medical IIllness/Personal Injury), Comics, Crafts, Dance, Design, Memorials or Funerals, Education, Fashion, Animals & Pets, Film & Video, Food, Disaster Relief, Games, Journalism, Music, Photography, Publishing, Technology, Theater, etc.  To sign up for your free FaithFundMe Project Creator account and to get your crowdfunding campaign started today, please go to: www.FaithFundMe.com.
 

About FaithFundMe.com:

FaithFundMe.com is a crowd-funding platform for facilitating projects and ideas that uplift and inspire worldwide.

    POWERFUL FUNDRAISING SITE FOR PROJECTS AND PERSONS OF FAITH
    24/7 Email Support
    Set Your Own Deadlines or Goal Requirements
    Funding and Donations Distributed Via Secure PayPal, Once Fundraising Goal is Achieved
    Digital-Friendly Campaigns
    Mobile-Accessible
    Socially-Responsible Platform

To get your crowdfunding campaign started today, please go to: www.FaithFundMe.com.
"Major Music Distributor Seeks Indie Inspirational Artists for Pilot Program"

Atlanta/New York/Los Angeles. October 26, 2011. A Major Music Distributor is confidentially seeking independent inspirational artists for a a pilot distribution program. To apply, artists must meet the following criteria:

1. Must have 100% Inspirational/Christian Music Content.

2. Must have atleast one complete digitally-mastered and mixed (quality) album, containing no more than 12 songs that are 100% owned by the artist, including cover artwork. The accepted finished album and artwork would need to be provided within 30-days of signing. Note: If you are currently signed to or in discussions to sign a distribution deal, please do not apply.

3. Must have a demonstrated/proven fan-base and support (e.g. verifiable visibility, fan support, social-networking, past sales success, etc.).

To apply, please email music sample, bio, video-links, fan-base proof (artist web-page: facebook, twitter, myspace, soundclick, sonicbids, gospelengine, etc.) to: InspirationalMusicDistribution@yahoo.com. All submissions will be kept confidential and if selected, each individual artist will be contacted within 30-days of receipt of submission. This is not a contest, and all selectees will be chosen based on materials submitted within 30-days, on a first-come, first-reviewed basis. There are limited slots available and submissions will not be reviewed after November 15, 2011. Please do not send more than 3 emails (preferably only send one email that contains links to or fulfills the three (3) requisites outlined above).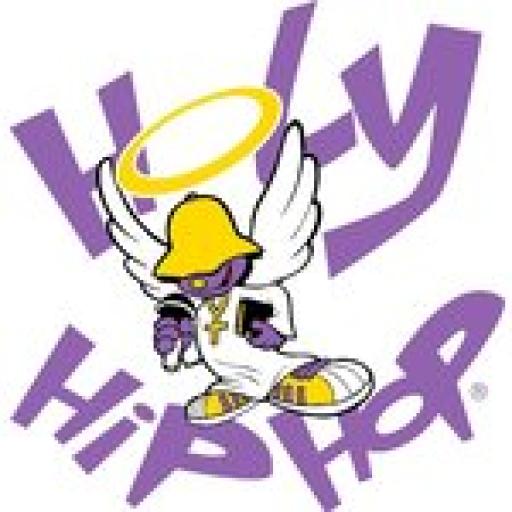 About admin
Worldwide proliferation of Spiritually-enlightening Holy Hip Hop Ministry, Music and Entertainment Glorifying the LORD, since 1997.
Recently Rated:
stats