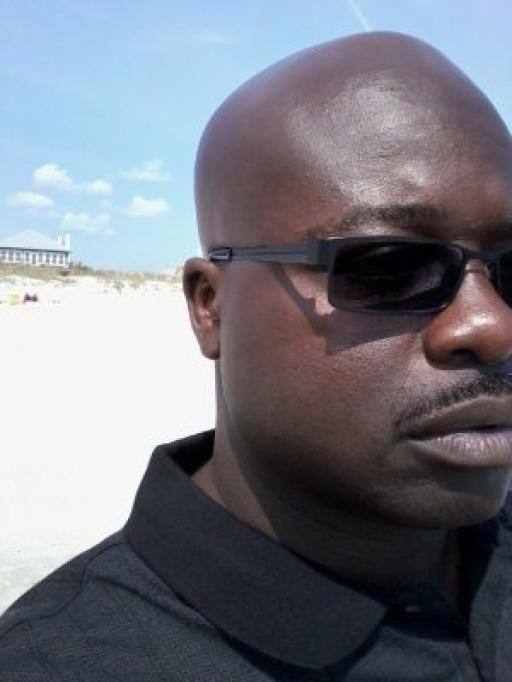 About AC da Preacha
On January 13, 1970, in Beaufort SC, Arthur L. Cummings Jr. was born to Pastor and 1st Lady Arthur L. Cummings Sr. He has one younger brother, Jason, and one younger sister, Christine. "A.C." (As everyone calls him) is married to the lovely Michelle Cummings. They have four children: Derrick, Branden, Darius, and Alesha.
     Arthur grew up Grayshill, SC. To give him distinction from his father, his mother would often call him, "Lil" Art, or call his father, "Lee." As a child, "Lil" Art had a habit of preaching to an imaginary congregation. While trying to imitate his father, Arthur would grab a pen, pencil, screwdriver, or anything that resembled a microphone, so he could "preach." Pastor and 1st Lady Cummings instilled a strong work ethic and the importance of reading in Arthur at an early age. His mother, a librarian, taught her children how to read, and more importantly, how to pray. His father, a building official and pastor, taught his children how to be honest, upright people in society, and he always stressed having a deep love and passion for Jesus Christ.
     A.C. founded the organization called the United Brotherhood Of Christ, Inc. in March of 2004. U.B.C. has established and/or is affiliated with five ministries: the "Young Lions Of Judah" Mentorship Program, the "Taking The Gospel To The Streets!" Street Service Ministry, The "Spanning The Globe" Radio Broadcast, Project "W.A.R.F.A.R.E.", and the "UBC Records" Productions Music Ministry.
     In 2005, A.C. decided to move to Savannah, GA.  It wasn't until recently that A.C. realized that while moving to Savannah was not a bad decision, leaving the ministry that God had placed him in was.  The move, quite frankly, was one of many spiritually immature decisions A.C. made over the last five years; but thank God for a second chance!  A.C. decided to repent, ask his father (who is his Pastor) for forgiveness, return to the ministry that God placed him in, and continue the mission!  "Grown Man Music" is a reflection of the past five years and how God taught him how to "put away childish things" and be a man (for a change! lol!).
Grown Man Music is set to be released in January 2012.
THANK YOU JESUS!
Influences:
All Gospel Artists (too many to name!)
Recently Rated:
stats