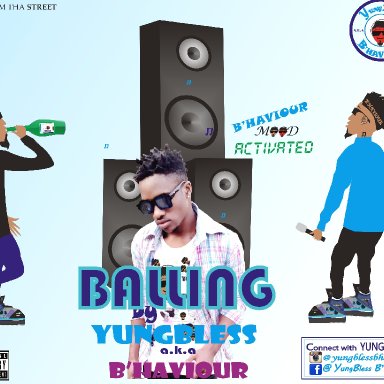 BALLING by YUNGBLESS B'HAVIOUR
genre: RAP, HIPHOP
streams: 159
audio file:
mp3

, 3.9MB, 00:03:26
Tags
About YUNGBLESS B'HAVIOUR
A young talented Artist, Having the ability to sing and rap.
Started Music in Jos city(popularly known as J-Town), Plateau State, Nigeria.
This guy is a genius. Watchout for this promising Art.
You can follow him on Instagram @ https://www.instagram.com/yungblessbhaviour/ for more update.
Recently Rated:
stats