"Ready 4 Whateva" ft Black Knight
genre: Holy Hip Hop
streams: 464
Tags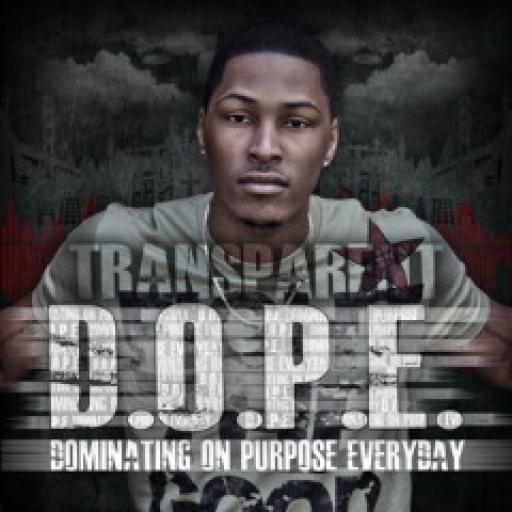 About Transparent
Dwight Taylor Sr., a.k.a. Transparent, is an International gospel rapper, motivational speaker, and mentor. This 2010 Stellar Award Nominee, for Hip Hop Gospel CD of the Year won the "Best of the Blessed" Artist of the Year award at the 2009 Christian Music Awards (CMA). Transparent was also nominated for 6 categories at the 2009 Rejoice Gospel Music Awards, where he was blessed to take home the "Best Male Gospel Hip Hop Artist (unsigned)" and "Gospel's Rising Star" award. He has shared the stage with such artist as CeCe Winans, News Boys, Brian Littrell of the Backstreet boys, Canton Jones, Lecrae, Tonex, The Katinas, Tremaine Hawkins, Everyday Process, Leeland, R-Swift, Dj Morph, Frontlynaz, Mark J, and many more.
Originally from Richmond, California, Transparent is currently residing in Fairfield, California. He is a Bishop O'Dowd High School and Fresno State University Alumni with a Bachelor of Science degree in Child Development. In November 2005, Transparent began to follow two callings that God had placed on his life. The first, ministering the gospel through music, and the second, starting his own non-profit Christian organization called "On Purpose Inc.," designed to cater to the youth of both Contra Costa and Solano County. While living in Richmond, he was actively involved in volunteer work at the Coronado YMCA and in 2006 he was honored with the "Volunteer of the Year" award from The West Contra Costa YMCA. From 2006-2008, Transparent held positions with Alternative Family Services as a case manager/Independent Living Skills Specialist for foster care and adoption children. His dual passions for children and spreading the Word of God are what fuel's his determination to live his life in an upright and "Transparent" way.
In 2007 Transparent began taking over the gospel music scene by storm. In March, he won the American Christian Talent Search and in June he participated in the CMA. Nearly two years later on January 27th, 2009, Transparent released his eagerly awaited debut album "L.I.F.E."(Living In Favor Everyday), which has been globally recognized. In September 2009, "L.I.F.E" was released in Australia followed by a two-week promotional tour (his third tour in Australia). While touring he was privileged to minister in Melbourne and Brisbane Australia. On November 21st, 2009, Transparent performed live in front of 11,000 spectators, plus the millions who viewed this on the SHOWTIME network. On this special night, Transparent brought to the ring the Super Middleweight Boxing Champion Andre "SOG" Ward, with his worship/rap anthem "The GREATEST".
Today, Transparent has ministered at approximately 250 different venues across the world (Churches, Cruises, High Schools, Colleges, Talent shows, and Award shows). Every Sunday, he currently ministers to the youth and guards at the Solano County Juvenile Hall and uplifts and inspires them through his music. Along with his dedication to empowering youth, Transparent also uses the medium of television to present the gospel. He is the Co-Host/ Presenter for Fusemix T.V. During the Gospel Music Awards Week 2009, Transparent interviewed artist: Canton Jones, Michelle Bonilla, J.R., Vlada, Norman Hutchins and Cowboy Dan. Wherever you find Transparent, be it ministering through music, sharing his life on "Transparent T.V." or just speaking into the lives of the youth he encounters, it is relevant that throughout these great accomplishments, his focus remains the same, which is to "Advance the Kingdom one second at a time."
Influences:
Recently Rated:
stats