Go To War By Theziz Feat. Mark Collins & Nonfixion
Artist:
Not By Bread Alone Radio
Genre:
Go To War
Duration:
00:05:38
Description:
Make sure to visit http://www.faithministrymusic.com for the best in Independent Christian Rap and other Christian Genre's.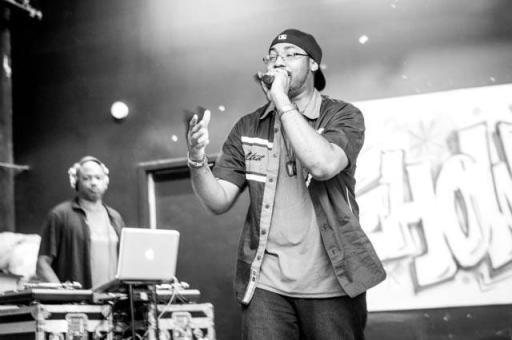 About Theziz
      After 15 years of collaborations, public speaking, groups, developing artist, mentoring, producing, engineering, and graphical designs for various artist across the US, Theziz has developed himself to be a household name among many and also being a triple threat in the industry. His career expands across more than just being an artist; it reaches to the very hearts of this fans and peeps. But the most important thing to him is reaching the hearts for the Kingdom.
      Theziz has evolved as an artist with 3 solo albums and numerous mixtapes. His sound is unlike any other and that's what makes him unique with that PULSE Music sound screamed across his music. Even in his production the very fiber of him resonates through his music. His works and music includes multiple achievements and a buzz in his hometown in Maryland and abroad amongst his fellow Christian Hip Hop colleagues. What makes him different is the fact that he shows by example and not just by the talking in his music. Now with his third project titled "Levels" Theziz wants to push the envelope and go even higher to show not just development lyrically but spiritually as well. God has constantly had Theziz busy using his talents to help bless others though joint efforts and venues to keep focus on Kingdom Building traveling and etc. Theziz is now currently working on Levels 2: Revelations. Theziz's love for the people of God is great. And he wants to help motivate the youth and young at heart to be compelled to Christ. "A generation that would be lost without guidance."
Influences:
Lacrae, KJ-52, Phanatik, The Ambassador
stats