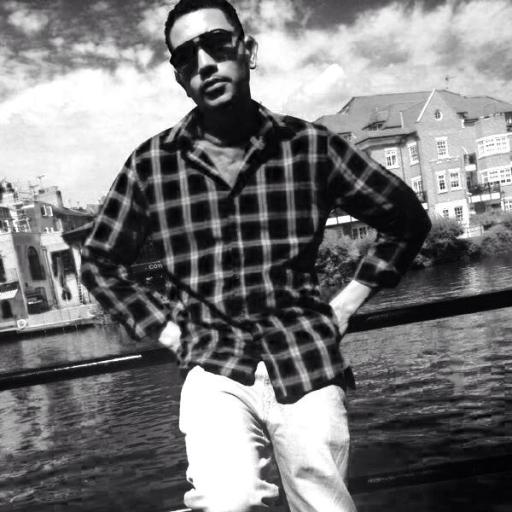 About Snabe Rings
Richard Moore  known as Snabe Rings, also as Nabelungu and as DJ Snabe. He is a British African recording artist, songwriter, record producer, mc and DJ. He is the owner and founder of the independent record label SkalenTribe Records, and the founder and group member of the SkalenTribe rap group. To date, he has released two EP's, one full album under DJ Snabe and two Christian hip-hop mixtapes and has released ten single albums as a solo artist and 3 single albums under SkalenTribe. He produced much of his earlier material along with other early SkalenTribe Records releases. Snabe Rings, in reference to his faith as a Christian, has stated that he used to make secular music but since his faith was made firm in Christ Jesus in 2013, He is now fully convinced of his calling as a child of God and ready to reflect his Christian faith in all his music from now on. 
In the year 2000 Snabe Rings started to share his talents in the creative arts and performing songs publicly in his motherland Swaziland in South Africa which is now known as The Kingdom of Eswatini. With his undeniable talents, Snabe Rings who was known as Nabelungu at the time was invited to perform in school concerts, and to SBIS radio station at the time with the likes of the late Dj masu masu, Dj dd cool and Dj bones connection, and also he appeared on tv shows, national newspapers, local clubs, and national events including a Fanta event held in the kingdom of Eswatini at the Manzini trade fair stadium in 2003 which saw him share stages with major South African music artists with the likes of Mafikizolo among others. Nabelungu also performed in a few major events alongside big names from South Africa with the likes of Mzekezeke, Brown Dash, Dj Christos, and Peace 2 which mentored Nabelungu and helped him to learn the ropes of the music industry. He was also fortunate to get advise from Pro-Kid, one of the rap game legends in South Africa. He also formed the SkalenTribe rap group which include the likes of Zesta, Lil Bones, Zolaiye Phobia, and now Igziah Beher, Ras Mad Mic and Stanley.
In 2004 Snabe Rings Mother pass away and left him so devastated and searching for answers and that's how Snabe Rings found God as he read through his late Mother's bible for the very first time in a genuine thirst for God he found himself surrounded by the love of God and he felt the Lord's presence and his Holiness, joy and peace. So immediately after he found a church to worship God in and gave his life to the Lord. He also formed a gospel rap group called Glorious Foundation which included the likes of Ras Mad Mic and Flow Mo. Snabe Rings journey as a Christian began, as he was led by the Holy Spirit to leave his homeland and journey to live in the United Kingdom in 2008.During his first months in the United Kingdom, he found himself facing difficulties in securing a job and a place to stay thus he started to stray away from the word of God and stopped going to church, this then led Snabe Rings to a life of drugs, alcohol, and crime. Although Snabe Rings was still making music he wasn't making gospel songs thus the birth of the Underground Classics EP and the Revolutions EP which aren't really christian related albums but do carry a positive message. During this time he also met with Igziah Beher singer and music producer who also co-produced The Revolutions EP album and features on tracks titled Unstoppable and the Intro. Igziah Beher also features on the Underground Classic Ep on tracks titled Heroes day and Nightmare. 
In 2009 He sadly lost his Father to stroke, this really affected Snabe Rings as he lost his job and was losing his faith fast. He struggled to keep a job afterwards as he couldn't stop thinking about his loss. As Snabe Rings struggled to make music his career, his life took a turn for the worst in 2010 and 2011 he found himself in prison, broke, homeless at some cases until 2012 when he managed to start afresh as he worked on a track with StonyBoy called Ghetto Souljah which was added to the Revolutions EP and later release that year. In 2013 Snabe Rings suffered another loss as his oldest brother passed away from severe illness thus sending Nabelungu back to church and this time he was determined to serve God nothing else thus giving birth to his latest singles and the Define Me No Defeat mix-tape series throughout 2014 to 2019 
Recently Snabe Rings was invited to the BBC Sunday morning live show in London to talk about Christian hiphop in the United Kingdom with fellow artists MC Tempo, Still Shady and J Walker. In 2020 which also marked 20 years since Snabe Rings started his music career. Snabe Rings dropped two singles, and a house techno, garage, minimal, electro, and afro beat fusion mixed album titled First Wave (DJ Snabe Mix) and Second Wave (DJ Snabe Mix) including the free single titled King Of Kings.
Influences:
Recently Rated:
stats