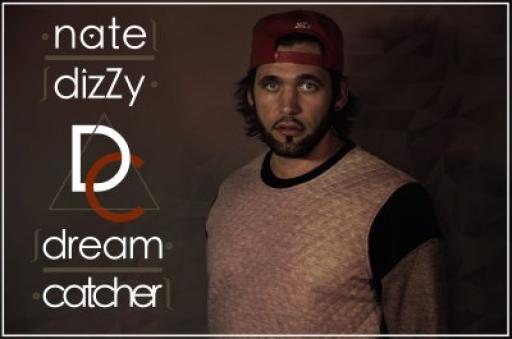 About nate dizZy
My music can be characterized by two things: pain and hope. I've experienced a lot of pain in 25 years and that is instantly recognizable when you hear my music. Healing comes to me when I release pain over drums. I pray healing comes to you when you hear my medication. Hope has been gloriously infused into my soul after my encounter with Jesus. If my music is a present with black wrapping paper, it is tied together with a white bow. My present to you is my pain, but that it is tied together with hope. Feel my pain, receive my hope. 

I was born in Tennessee. In the heart of the Bible belt I became very acquainted with American church culture. I moved to North Carolina when I was 9, to a place where church folk were scarce. I moved back to Tennessee when I was 15. By the time I moved back to Tennessee I had said goodbye to church culture and exchanged my cultural Christianity for a life embedded in the ever-growing drug culture. 

In my constant search for satisfaction, that the drugs never gave me, I found my self traveling on a path filled with jail time, car wrecks, and drug overdoses. On my deathbed at age 18, I decided I needed a change and that I couldn't hit the ignore button on God's call any longer. I gave up. I asked for a healing from my sickness leading to death in exchange for a life forever surrendered to God. I received my miraculous healing, but did not uphold my end of the bargain. The drug and party lifestyle had a death grip on my life. I've never hugged a bear, but I don't think any animal could wrap it's arms around me tighter than my addictions did. 

At age 20, I decided I needed to get serious and pursue God with all my heart. It has been the hardest and most rewarding decision of my life. At 22, I decided to go back to school. I am now 25, part owner and operator of SpeakNow Ministries, and help run ILLVMINATED MINDS ENT. I've been creating music for 10 years and do not plan on stopping. As an artist passionate about expressing his art in excellence, I am striving to give people music that will help grow and inspire them. 

I am a rapper, but an artist better describes me. I am a Christian, but a man in pursuit of the life God created for him better describes me. I am an entrepreneur, but a world-changer better describes me. I'll take you to some dark places with my art, but I prefer to think of our journey together as illuminating. 
Influences:
Drake, Bone Thugs n Harmony, J Cole
Recently Rated:
stats