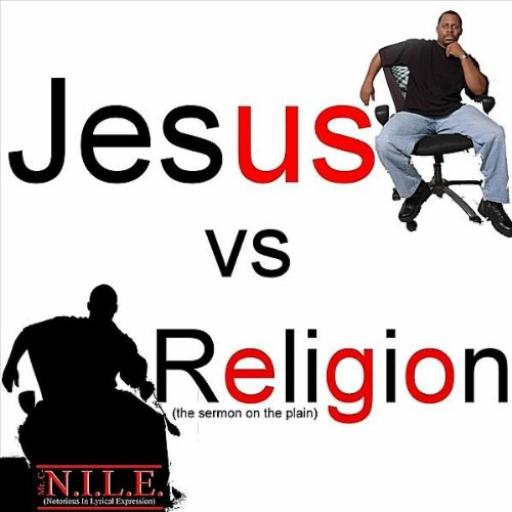 About Mr. C-N.I.L.E. (Notorious In Lyrical Expression)
Mr. C-N.I.L.E. (born Carl Bellamy) is an independent hip-hop artist / music producer from Baltimore, Maryland. His name is an acronym for Notorious In Lyrical Expression which appropriatly named for his lyrical diversity and strong messages in his lyrics.His music is nothing less than an awsome testimony of how good the Lord truly is.  His proclaimed name is truly appropriate for his strong gift of lyricism along with his diverse styles of flow. But most impressive about N.I.L.E. is his metaphor and phrase usage in his songs that very spiritually emerge from the depths of his soul when he writes through the inspiration of his personal testimonies and the Holy Spirit. Born in Philadelphia, PA, he moved to Baltimore, Maryland at the age of 10 where his gift of music was developed into a phenomenal demonstration of how God uses the ordinary to do the extroadinary. N.I.L.E. has always had a spiritual relationship with God since his youth, and that faith has carried him through some of the most chaotic and tragic times of his life. His music is nothing less than an awsome testimony of how good the Lord truly is. More incredibly, the hip hop music that he creates is no doubt blessed with the anointing of the Holy Spirit while at the same time expressed with the raw, uncut authority that N.I.L.E. verbally delivers enabling his music to minister with his gift of God given wisdom to youth suffering from broken spirits.

N.I.L.E. has always had a vision of owning his own music production company. This vision was not for the sake of financial gain, but for the control and authority over the music that he has been blessed to create to minister through by way of the Holy Spirt. After doing years of secular hip hop music, N.I.L.E. began to realize that all of his secular music was merely a means of therapy for him to deal with the everyday trials & tribulations that he constantly faced. Ironically, on every album, he has cried out to God to take his life as a means of a cry for help from the pain and suffering that he had to personally endure. Bringing the vision to reality was truly an answer from God telling Carl that He has heard his every cry and is now here to use the very gift that enabled Carl to express his pain to now minister words of hope, love and re-assurance to the broken spirited.
Influences:
Old School Hip Hop artist, KRS-ONE, EPMD, Ice Cube, Melly Mel. LL Cool J, Run DMC, Big Daddy Kane, Rakim, Dr. Dre, DJ Quik
Recently Rated:
stats