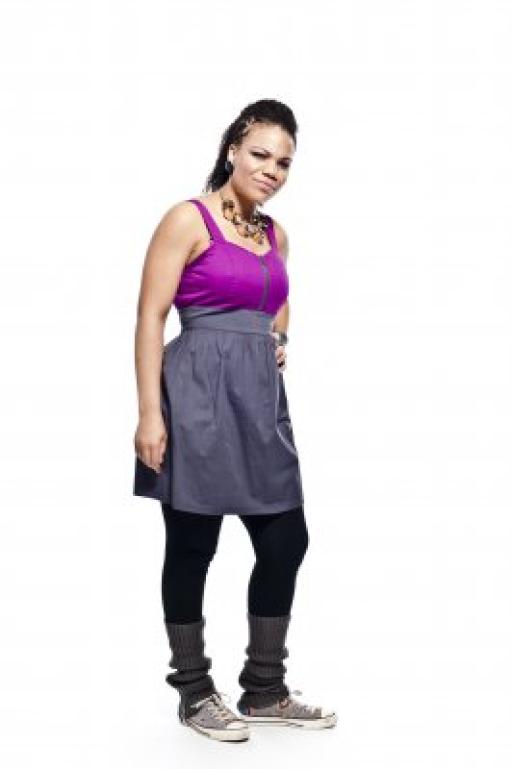 About Martay
 "It's always been in my heart to do this…" says Martay while referencing her passion to create and perform music. "I can't explain it. It's as if God planted this seed in my heart before I was fully created. I've always been drawn to create music and I figure- why not change the world while I do it?"
Born and raised on the Central Coast of California, Martay grew up using music as an escape route from family turmoil and unrest. "I grew up in a family that loved me, supported me, but still had many issues that we just couldn't seem to get past. I was never raised to understand how to cope with hurt or pain, so music was all I knew at times… the only thing I could turn to," reveals the songstress.
 Realizing as a teenager that music was not enough to get past many of the aches and pains she was experiencing from family drug issues and her parent's divorce, Martay became a Christian in 2005. She made it her life's agenda to passionately pursue God and to rearrange elements of her life that seemed to be out of place. This rearranging is what led Martay to Boston, Massachusetts to pursue a college degree in 2007. "People always ask me how I ended up in Boston. In my ambitious attempt to run away from home, I strategically chose to live in an East Coast city. I figured, a big city is where music happens. Boston here I come. Clearly, I wasn't focused on school. I just used it as an excuse to do what I've always wanted to do," states the charismatic singer.
As soon as Martay arrived in Boston, she recorded her first song, "You in Me". It was evident that Martay was placed exactly where she needed to be. Through her music one can tell that she wants nothing more but to point people towards the "Most High". Operating on the principle that music is an influential avenue to reach others with the Great news of Jesus Christ, she says "There's no need to just be speaking and letting my mouth run. The Gospel is bigger than that. It's absolutely necessary to also walk it out.. demonstrate it.. perhaps even depict it through music".
With this mentality, Martay, birthed- Gabriella Martay Williams, has been fortunate enough to collaborate and hit the stage with the likes of Christian Hip-Hop pioneers such as the Gospel Gangstaz, the Much Luvv Family and many others. At the age of 21 this underdog has established a well-known presence within the music industry and has gone on to recently release her debut album entitled "Game Over", an album that many listeners claim to be a new sound to the Gospel genre. Martay continues to be invited to minister in various locations throughout the nation and is currently in the studio working on her follow-up music project. With eyes focused beyond all the bright lights, she sees it necessary to bring music to the table that glorifies Jesus and empowers spiritual maturity. The music that this young innovator is putting out is something that's never been produced before: Catchy, soulful melodies laid perfectly over edgy, modern instrumentation.
 It's terribly hard to put this young woman in a box and say she's going to be the next "so-and-so". The passion for Christ she demonstrates, the edgy sound she's equipped with and her determination to make good music are qualities that give her a genre of her own. To say where this witty, fun-filled musician is going to be in the near future is like predicting what God will do next. We must all stay in tune for this one.
Recently Rated:
stats