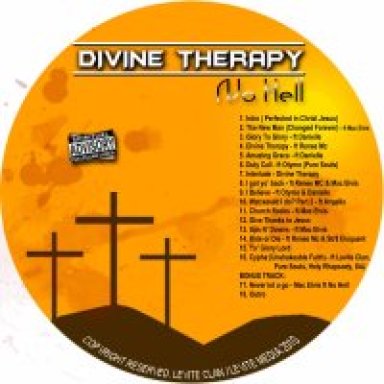 Duty Call-ft Danielle Puleng & Otymo(Pure Souls)
genre: Holy Hip Hop
streams: 249
Tags
About Levite Clan
The LEVITE CLAN (LVC):  A Gospel Rap/Holy Hip-Hop(e) project, and Urban Missionary Network. We engage in different ministry projects including, Evangelism and Discipleship, Prayer and Intercession, Schools and Universities Outreach, Dance and Drama, to mention but a few.
The Levite Clan Ministries began in October 2003, with a desire to establish a Ministry that would focus on building a world wide generation of urban youths, given to the true worship of Jesus Christ as Lord and Savior and dedicated to serving the kingdom Of God.
It began as a small fellowship, meeting every Thursday evening after lectures, at the "Prayer Compound" of Makerere University Kampala, commonly referred to as "Mango Tree Revival".  It is from this fellowship that, Gospel Rap/Hip Hop Group the LEVITE CLAN was born.
In June 2004, The Group recorded their first single titled No ****, and followed it up with 2 more songs i.e. Ni Yesu and God's Mansion in 2005.  For the next 2 years, The LEVITE CLAN concentrated on recording and compiling their debut album, titled CHRIST IN THE YOUTH CULTURE, which they finally launched on 16th and 17th December 2007, at CALVARY CHAPEL KAMPALA and CLUB TLC respectively.
In 2010, the group released 2 albums entitled; DIVINE THERAPY and SAGE (An acronym for Saving A Generation Endangered).
Currently based in Kampala-Uganda, and with Members showing a deep Passion for God by continuously seeking after Jesus Christ and striving to grow in faith, as well as ministering through Music that is not only easy to understand, but is also clearly based on Biblical truths, this unique ministry is quickly gaining a reputation for practical teachings among the young and old generations alike world-over.
VISION:
Taking the Gospel of Jesus Christ to the street I.e. Outside the church building
MISSION:
Raising a generation of urban youths, given to the true worship of Jesus Christ as Lord and Savior, and dedicated to diligently serving in the kingdom of God.
OBJECTIVES:
The over all objective of Levite Clan is to spiritually influence the lives of young people world over, by pointing them toward the Love of Jesus Christ and the finished work of the Cross at Calvary.
SPECIFIC OBJECTIVES:
Ø  To preach the gospel of Jesus Christ in all the nations of the world.
Ø  To disciple young believers.
Ø  To promote Abstinence from sex before marriage and faithfulness in marriage, as well as increase HIV/AIDS awareness among the youths of the world.
Ø  To inspire young people to serve God.
Ø  To promote behavioral change and positive living among young people all around the world.
Ø  To establish and maintain a leading Professional Gospel Music Record Label in Uganda.
Ø  To link up and partner with various Gospel Music ministries all over the world.
FOR WITH GOD NOTHING SHALL BE IMPOSSIBLE (LUKE 1:37, Genesis 18:14, Matthew 19:26) KJV
Web:  reverbnation.com/nohell01
           Myspace.com/nohell01
          Soundclick.com/nohell01
          Facebook.com/ivannh
          randrworld.com/nohell01

Influences:
Jesus Christ,Kirk Franklin,Cross Movement,Canton Jones,Jay May,Holy Ryders etc
Recently Rated:
stats