Artist:
Jastin Artis
Duration:
00:04:05
Description:
Has love hurt you; made you bitter? Yeah, my recent experience has done the same...BUT the new love. The bad love in a weird way made you whole. So the new love is like having a plus one. Listen to the love the story. You can purchase the song ONLY via justapuppet.com Like Us on FB Facebook.com/truefanzoneofjastinartis Twitter/Instagram: @jastinartis Lyrics: Verse: If you were my love/I wouldn't tell you, you wasn't enough/I trained myself to give things up/it's normal to fuss/rush – at God's speed/be what you need/honey, you my flower I'm your bee/take a leap Martin's speech, reach the free/the best out of me is in me/head down, ears open, praying on my knees/sucking blood of love, like a flea/back to back only one divorcee/few ingredients to make Batts dynasty/can't crack the heart of God's creed/I'ma make jokes, I'ma tease/looking for the one garnish on this recipe/been in Hell's Kitchen, Sous Chef to Ramsey/I'm guardian to your Galaxy/if you let me/make the money of joy – neg. (negative) free/you can pull on me not like gravity/dude, keep the bad ones if you want that fallacy Hook: One plus one equals two/if my math is correct that's me and you/common denominator is our Creator/on top is a love numerator/break it down, break it down/calculate a life that stays around, around/multiply our love – cause one plus one is two Verse 2: Fellows be the main ones/looking for 2 bad ones/only about that action/divide them like a fraction/but one plus one is two/that's all I need is you I'm a God fearing man/relationship in God's hands/God fearing where I stand/Catch me if you can I'm a brand of a man/I don't want them bad ones/you can keep them bad ones/cause I don't' want them bad ones/I just want my own one…yeah Hook Poem break: I peek a little to the past so I know who I have. I thought she was whole but realized not close to half. Listening to God's spirit with no action caused my separation. The pain made me whole with a little extra piece of me. Right on time I'll be waiting. Hook
Tags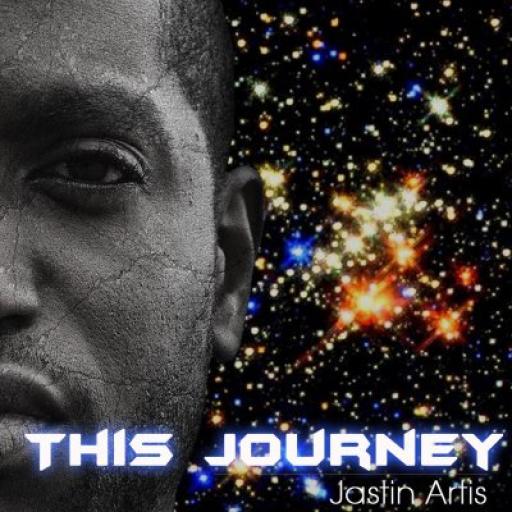 About Jastin Artis
BIOGRAPHY
Due to a tragic groin injury playing basketball at NC A&T State University in 2006 I dropped out of college. Seven surgeries later, in ten years, and time with God, I've grown into the Artis I want to be; but more the man. My physical ailment made me reshape the genre I love, hip- hop; but because of the struggle I've elevated the genre a bit. I fuse hip-hop, alternative, spoken-word, and my love for God into a new genre called hip-hop renaissance. Being a three-time published poet and a musician playing acoustic and electric guitar; both have become a part of my signature sound.  Musically, I am the bridge to where you want to be. I have released six projects. First, The Birth of Jastin Artis Vol. 1 (Feb. 2010); second, The Birth of Jastin Artis Vol. 2 *RISE OF THE PHOENIX* (Aug. 2010); third, From Death to Destiny (Aug. 2011), fourth, Brand with Purpose EP (Jan. 2013); fifth, This Journey in Fall 2014; sixth, Don't Sleep THE ALBUM, in Jan. 2016, a joint album with female gospel artist, His Image. Seventh, Nimbus EP, in summer of 2016.  Along the way singles in the mist of these full projects like I'm Coming Up or TDK. And before 2018, The eighth and ninth projects will be the love and pain album, The Separation 1 &2 and Love in Darkness.
New Genre: Hip- Hop Renaissance
This blend of gospel, hip-hop, alternative, and spoken- word took years to cultivate. The gospel genre lets the world know I am believer. I make a reference to God in everything I do and I love sharing that. But aside from God representing love He also represents being "better" and "elevation." I use the other elements to share my perspective and rawness of being creative and being human. My music is made to fit the setting of the fan using emotions and real-life topics many artists don't usually talk about. I am the new dimension in music.
Purpose
Sharing what I've learned and creating music are my methods to help elevate people and push them to be better. My goal of making music is to point out subjects we overlook and pretend we don't care about but do. Music is a way of healing, learning, releasing, and becoming new. Of course, it is a personal release for me but at the end of the day God tells me what to write about while making it unique. So many times, in positive music we say the solution and not acknowledging our feelings. I'm here to state the pain AND give a solution. Also, discussing real human emotions and feelings is key too. And of course, explore the greatness of life being good and those things we all should appreciate. I grow with my fans and my fans grow with me into better men and women.
Justapuppet Brand
The Justapuppet brand is about closing the gap and being the example through music. I first heard the term and phrase from my guitarist, "He's the Master and I'm just a puppet." I thought it was so clever and ran with it. My brand is about growth in music and even as a man. My talent doesn't stop at music; I'm also audio engineering, technical writing, and web content. I want to represent the spirit of God in all I do, using the talents He gave me. Thus, I am the bridge from where you are to where you want to be.
Contact
E: jartisproject@gmail.com
W: justapuppet.com
Social Media:
Twitter|Instagram: @jastinartis
SnapChat: jartis22
Influences:
Recently Rated:
stats