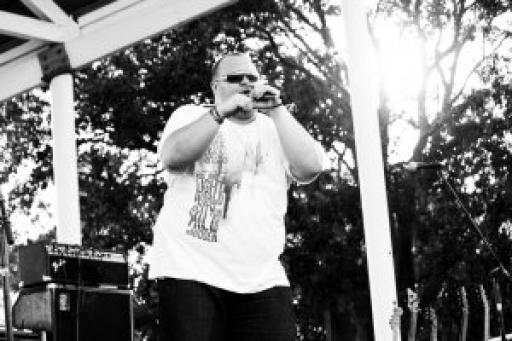 About Epiq
Epiq, born James Whitt, was pre-destined for greatness before his day of birth. His father knew it, his mother felt it and now everybody else will see it. Born into a household already rooted in Faith, James was taught the ways of God while growing up in Hampton, Virginia and released to pursue his dreams, whatever they may have been. From sports, to acting, to music, he was never told what he couldn't do, only what he could achieve. 

Now, as a man, he allows God to breathe in and through him creating a sound that has never been heard before. Epiq now embarks on a journey to revolutionize the world of entertainment as a whole, all the while staying true to his love, music. Whether its producing cutting edge beats or writing inspired lyrics, his focus remains the same: to breathe life into a generation of soldiers left for dead by society and religion. 

      Epiq has shared the stage with Pharrell WIlliams, Missy Elliot, Sean Slaughter, Raiderz of the Lost and 12 Strings Music. He has performed in various venues from the Ntelos Pavillion and Roper Theater in Norfolk,VA to the Apex Youth Conference as well as the Belle Isle Band Shell in Detroit for the Hip Hop Mile Festival. 

      As with any great story, Epiq's music details setbacks, antagonists, bad decisions and consequences. But, as a real hero should, he triumphs through it all and tells his story to you in a form rarely heard in music...in "Epiq" form.
Recently Rated:
stats