Artist:
Emcee N.I.C.E.
Genre:
Gospel Hip-Hop/Rap
Duration:
00:03:46
Description:
Multi-Platinum Producer/Hip-Hop Recording Artist Emcee N.I.C.E. returns to his Gospel roots with a Hip-Hop rendition called "I Got Angels" Inspired by Richard Smallwood's "Angels". The song spiritually delves into the protection that God has placed around us and how the devil will continually test your faith to give you alternative realities that would in the end, devastate your life, but Emcee N.I.C.E. reminds you, that you've got Angels watching over you. - LYRIC'S BELOW - INTRO For it is written, he shall give his angels charge over thee, to keep thee – Luke 4:10 CHORUS Angels, watching over me I got, I got, I got Angels, watching over me Watching over me Angels, watching over me I got, I got, I got VERSE 1 covered in the blood of Jesus, born in the city of Angels Where Satan be scheming your weakness and, ready to wrangle Entangle you with demons that's seething to mangle and strangle, your believing deceiving and reaving leaving you grieving a legion of treason the reason he competing and cheatin deleting your faith leaving you wraith leaving draped completely reshaped undermining your base aye the message is clear, God is always near, when you're faced with the desire, God is always here, when you're walking in the fire stay walking with no fear stay praying with no fear he gotcha angels and saints when you're giving him thanks can pull you through the deepest waters, safe to the banks can rise above the evil maters who don't bother to blink bother to think trying to slaughter my ink he gave a son, who gave his life, who gave us love, who gave us light that made us whole and made us right , that made us whole and made us right , Christ Angles! CHORUS VERSE 2 Everywhere we go, Angels watch our backs We live in tough times, religious freedoms are under the attack We thunderin back through all the black, through all of the flack No rolling us back we strong Our elite purpose when we worship is to keep churchin cause the street circus that seep curses will keep hurtin causing you drama, mixed with the brahma hot as a sauna, let go of the trauma we saved speak his name, let his deeds be known it's no shame I'ma claim with a preachers tone with my sneakers on, til the speakers blown (til the speakers blown) together we rise united we fly no need to silently cry or divided we die God is the eye, God is the key The keys, the keys, keys watching over me CHORUS SCRIPTURE Then I looked and heard the voice of many angels, numbering thousands upon thousands, and ten thousand times ten thousand. They encircled the throne and the living creatures and the elders. In a loud voice they sang: 'Worthy is the Lamb, who was slain, to receive power and wealth and wisdom and strength and honor and glory and praise." -Revelation 5:11-12 INSPIRATION: Luke 4:10 Psalms 105:1 Job 38: 1-7 Revelation 5:11-12 Hebrews 1:14 Exodus 23:20
Tags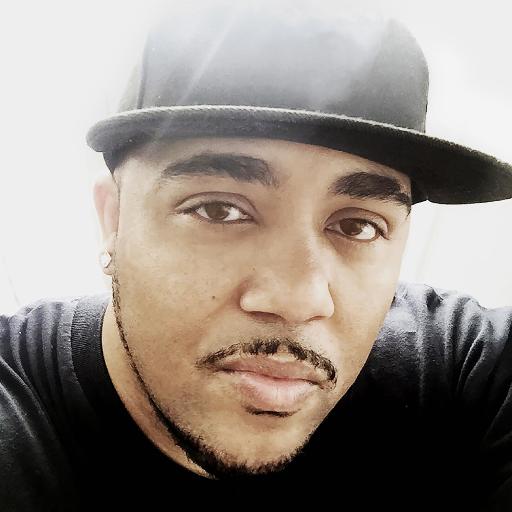 About Emcee N.I.C.E.
With a voice that commands your attention from the first note combined with some classic rhyme styling, multi-platinum producer/songwriter & hip-hop recording artist EMCEE N.I.C.E. from El Paso, Texas makes his arrival into to the Gospel Hip-Hop genre.
 N.I.C.E. a trailblazer in hip-hop/R&B music has accumulated numerous accolades that includes over 30+ professional recordings, platinum and gold awards, The Billboard Charts, TV shows and an association with an Academy award. As he forges a new trail in the realm of Gospel, Emcee N.I.C.E. delivers a perspective with his debut album "PRAISE" that is insightful and each record speaks to the weary and devote believers that worship alike. N.I.C.E. states that his "album is a celebration of Christ that has a blend of scripture and creative metaphors that will give the listener spiritual food for thought".
The album is preceded by two singles, "I Got Angels" (inspired by Gospel Music Hall of Fame and Legend Richard Smallwood's "Angels") and "On Your Way Up" featuring Elia Esparza from "The Voice" season 11 on Adam Levine's team. Both singles with the aid of scripture and soulful tones speak on the many souls that watch over us to keep us out of harm's way, and that God's love delivers us from daily adversaries and the evil the devil conjures in our lives.
Before Emcee N.I.C.E. became a notable songwriter, he began his rap career as a gospel rap artist while attending bible college. At the time, there was no real lane for Gospel Hip-Hop and the church had mixed feelings on progressive gospel music and groups like "SFC" (Soldiers for Christ). Trying to find his voice amidst the chaos happening in his own church, N.I.C.E. left bible college and the church in pursuit of a rap career, create a fan base, and then slowly implement the word of God without being intrusive. The journey led him in various directions with no success on the gospel front, many record labels were not feeling the spiritual message and felt that gospel rap would go nowhere. Until the likes of Kirk Franklin, Lecrae, Ty Trippet, Canton Jones and more, blew the doors wide open giving Emcee N.I.C.E. an opportunity to return to his roots and give his testimony.

Emcee N.I.C.E. also known as "Novelist" is the former lead vocalist/rapper of urban rock group KansasCali featured on six blockbuster soundtracks most notable the Oscar award winning film "Crash" and "Mr. & Mrs. Smith (International). He also had multiple guest features and theme songs for television shows on TNT, TV One, TruTV and Codeblack Entertainment.

In 2013, Emcee N.I.C.E. shocked the music world by releasing a single with Actress and former Fox News Correspondent Stacey Dash and then followed it up in 2014, a year later with break out single, "Tonight" ft. Suhana Machete spending 13 weeks on the Billboard Hot Single Sales Chart peaking at #8.

In July 2015, Emcee N.I.C.E. also penned a poetry book entitled "50 Shades of L.O.V.E.: Learning Our Various Emotions" under the moniker of Aulsondro "Novelist" Hamilton on paperback, he also narrates the audio book and the soundtrack available on all digital platforms. Emcee N.I.C.E. co-created and stars the character "Novelist" in "Da Jammies" a 3D animated music series on Netflix and Comcast/Xfinity Executive Produced by Ralph Farquhar of "Real Husbands of Hollywood".

EMCEE N.I.C.E., is not just a rapper, he is a true lyricist that moves the crowd.
Recently Rated:
stats