On Your Way Up (ft. Elia Esparza)
Artist:
Emcee N.I.C.E.
Genre:
Gospel Hip-Hop/R&B
Duration:
00:03:52
Description:
Multi-Platinum Producer/Recording Artist Emcee N.I.C.E. teams up with Latin Sensation Elia Esparza from Season 11 "The Voice" on a melodic Gospel Hip-Hop song entitled "On Your Way Up". The song is meant as a celebration of God, and serves as a reminder of the Lord's message that there is no turning back and be not "weary of doing the good that make the Lord feel proud". - Lyrics Below - INTRO: If you woke up this morning You notice things are turning around for you Blessings is coming, Blessings on Blessings on Blessings You owe that to God man Galatians 6:9 Romans 12:12 Mathew 22:37 Walk with me, you on your way up, you on your way CHORUS: You're on way up, Aint no turning back now Let us not become weary in doing the good That makes the lord feel proud VERSE 1: Woke up this morning with a revelation, lord said don't be afraid of what you about to suffer, The devil has plans to test your faith, stand tougher The devil has plans to tempt you with things as a bluffer But We all good No weapon formed shall prosper, we all heard it But did you believe it to receive it when we all heard it? Do you understand Gods plan it's our purpose Beyond the surface, Beyond the church's When the word is given no matter how we living who are we to question the lord When you're standing on your faith and relying on his grace knowing God will always open the door (and that's some real talk) You made your walk a message, that message delivered blessings No more stressing or second guessing we coalescing Around the all mighty, around the all knowing That know where you've been, forgave your sins, you on your way Chorus: You're on way up, Aint no turning back now Let us not become weary in doing the good That makes the lord feel proud Love the lord your God, with all of your heart With all of your soul and your mind, (your mind) right from the start Be joyful in hope, Patient in affliction, Faithful in prayer in prayer, in prayer with no restrictions And you're on your way up VERSE 2: Every day's a victory (Amen) Giving the lord the praise like we should be (amen) Feels good to be in a better space (amen) Rescued by his saving grace (amen) I'm Letting my voice reflect the rejoice that came with my choice And anointed my soul to let go and speak to the unvoiced Many question faith, (faith), when they feel it's not in their favor But to the savior their behavior mixed with layers of prayer can win Whatever I do is for the lord, and not for men Far from perfect my purpose on earth is service My work is working the surface and reassuring churches That those that feel they are worthless can worship. INSPIRED BY Galatians 6:9 Romans 12:12 Mathew 22:37 Colossians 3:23
Tags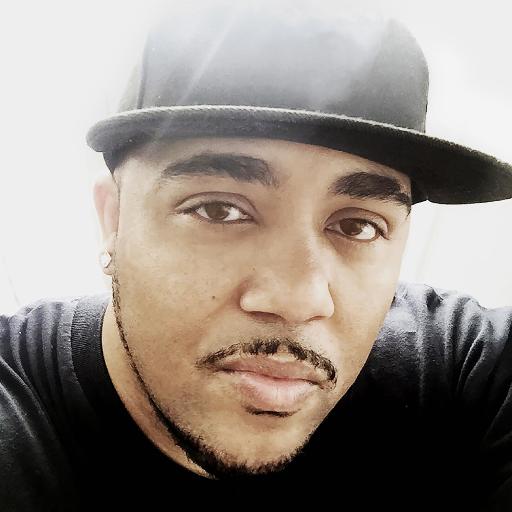 About Emcee N.I.C.E.
With a voice that commands your attention from the first note combined with some classic rhyme styling, multi-platinum producer/songwriter & hip-hop recording artist EMCEE N.I.C.E. from El Paso, Texas makes his arrival into to the Gospel Hip-Hop genre.
 N.I.C.E. a trailblazer in hip-hop/R&B music has accumulated numerous accolades that includes over 30+ professional recordings, platinum and gold awards, The Billboard Charts, TV shows and an association with an Academy award. As he forges a new trail in the realm of Gospel, Emcee N.I.C.E. delivers a perspective with his debut album "PRAISE" that is insightful and each record speaks to the weary and devote believers that worship alike. N.I.C.E. states that his "album is a celebration of Christ that has a blend of scripture and creative metaphors that will give the listener spiritual food for thought".
The album is preceded by two singles, "I Got Angels" (inspired by Gospel Music Hall of Fame and Legend Richard Smallwood's "Angels") and "On Your Way Up" featuring Elia Esparza from "The Voice" season 11 on Adam Levine's team. Both singles with the aid of scripture and soulful tones speak on the many souls that watch over us to keep us out of harm's way, and that God's love delivers us from daily adversaries and the evil the devil conjures in our lives.
Before Emcee N.I.C.E. became a notable songwriter, he began his rap career as a gospel rap artist while attending bible college. At the time, there was no real lane for Gospel Hip-Hop and the church had mixed feelings on progressive gospel music and groups like "SFC" (Soldiers for Christ). Trying to find his voice amidst the chaos happening in his own church, N.I.C.E. left bible college and the church in pursuit of a rap career, create a fan base, and then slowly implement the word of God without being intrusive. The journey led him in various directions with no success on the gospel front, many record labels were not feeling the spiritual message and felt that gospel rap would go nowhere. Until the likes of Kirk Franklin, Lecrae, Ty Trippet, Canton Jones and more, blew the doors wide open giving Emcee N.I.C.E. an opportunity to return to his roots and give his testimony.

Emcee N.I.C.E. also known as "Novelist" is the former lead vocalist/rapper of urban rock group KansasCali featured on six blockbuster soundtracks most notable the Oscar award winning film "Crash" and "Mr. & Mrs. Smith (International). He also had multiple guest features and theme songs for television shows on TNT, TV One, TruTV and Codeblack Entertainment.

In 2013, Emcee N.I.C.E. shocked the music world by releasing a single with Actress and former Fox News Correspondent Stacey Dash and then followed it up in 2014, a year later with break out single, "Tonight" ft. Suhana Machete spending 13 weeks on the Billboard Hot Single Sales Chart peaking at #8.

In July 2015, Emcee N.I.C.E. also penned a poetry book entitled "50 Shades of L.O.V.E.: Learning Our Various Emotions" under the moniker of Aulsondro "Novelist" Hamilton on paperback, he also narrates the audio book and the soundtrack available on all digital platforms. Emcee N.I.C.E. co-created and stars the character "Novelist" in "Da Jammies" a 3D animated music series on Netflix and Comcast/Xfinity Executive Produced by Ralph Farquhar of "Real Husbands of Hollywood".

EMCEE N.I.C.E., is not just a rapper, he is a true lyricist that moves the crowd.
Recently Rated:
stats