Destiny Lab "THE BOHEMIAN GROVE"
Category:
Music
Duration:
00:03:29
Description:
SCROLL TO BOTTOM FOR LYRICS!!
Destiny Lab cd's:
http://destinylab.com
Download online:
http://cdbaby.com/Artist/DestinyLab
Listen to our new podcast:
http://diggingforthetruth.podomatic.com/
Join Facebook discussion:
http://facebook.com/destinylab
FREE Destiny Lab music:
http://reverbnation.com/destinylab
You can support what we do by buying all 3 of our cd's for only $25 which includes 54 songs in all at http://destinylab.com! Or download our music through CD Baby, Itunes, Amazon and most other digital sites. Stay tuned for our 4th album which is in the works now!!
Destiny Lab has been behind the scenes for decades preparing this music for this day and age, and now is the time for it to be shared with the masses.
We have studied the so called conspiracy theories and specialize in separating fact from fiction by looking at these issues from a Biblical perspective and worldview. Our mission is to get people to investigate the Bible and these issues for themselves so they too can have eyes to see and ears to hear. Don't believe us when it comes to things like the Bohemian Grove...investigate it for yourself and the true history of our government and our world leaders....compare what is happening right now to the end time events and prophecy of the Bible if you want to see what is really going on.
LYRICS:
RED CLOAKS BLACK ROBES SKULL AND BONES
WELCOME FOLKS TO A TOUR OF THE BOHEMIAN GROVE
A REMOTE PLACE 75 MILES NORTH OF SAN FRANSISCO
THERES A PRIVATE REDWOOD FOREST REPORTED TO BE
A MEETING PLACE OF THE MOST POWERFUL MEN ON EARTH
2 WEEKS OUT OF THE YEAR THEY MEET IN SECLUSION
DISCUSSING WHO WILL BE THE NEXT PRESIDENT AND
AND MASTERMIND IDEAS TO KEEP PEOPLE
IN THE DARK ABOUT THESE ILLUSIONS
CONFUSING THE MASS POPULACE WITH THE
IDEA THAT FREEDOM STILL SOMEHOW EXISTS
AND MAKING US THINK WE NEED ELECTED PUPPETS
TO CONTROL THE THINGS WE SIMPLY CANNOT FIX
THE CREATION OF FALSE THREATS AND CONTROLLED OPPOSSITION THEY CALL TERRORISM A MISSION IS TO PUT AMERICA INTO
SUBMISSION UNDER THE THUMB OF BIG BROTHER WHOS COME TO PROTECT US FROM EVIL MUSLIM TERRORISTS AND HEALTH THREATS
MAINTAINING OUR PROTECTION BY INJECTING US WITH DRUGS
AND TAKING NAKED PICTURES OF US EVERY TIME WE FLY OUT OF AIRPORTS
HOW MANY MORE LIES WILL IT TAKE? HOW MANY MORE RIGHTS
WILL BE TAKEN AWAY IN THE NAME OF SAFETY AND PROTECTION
BEFORE STAND UP AND TAKE SIGHT OF THE FACT THAT
THAT WE SHOULD BE WILLING TO FIGHT TO LIVE LIVES WITHOUT
THE FEAR OF GOVERNMENT INTERVENTION?
A UNITED SHOUT IN THE MIDST OF THIS DARKNESS POUNDING OUR
FISTS ON THE JAILHOUSE DOORS OF THIS SO CALLED DEMOCRACY
WHILE THESE RICH FOOLS GET DRUNK AND RUN AROUND
REDWOOD TREES SECRETLY BURNING HUMAN EFFIGIES
THE SO CALLED REPUBLICAN RIGHT
THE LIBERAL LEFT AND THE MODERATES
MANY ARE INVOLVED IN THE WORSHIPPING OF MOLECH
AND THESE EVIL DEEDS AND PAYING HONOR TO PAGAN DEITIES
DURING THEIR CREMATION OF CARE CEREMONY
OK OK CALM DOWN PEOPLE ARE GONNA THINK IM CRAZY LET ME LAY IT OUT STRAIGHT BECAUSE NOW IM GETTING EMOTIONAL WHICH IS EASY TO DO WHEN IT TURNS OUT THE SO CALLED LEADERS AND MOVERS AND SHAKERS THAT MAKE THE WORLD GO ROUND ACTUALLY DO THESE THINGS IN SECRET AND TO THINK THAT THEYVE BEEN GETTING AWAY WITH THIS FOR OVER 100 YEARS WITHOUT US KNOWING IT....THAT IS UNTIL NOW
IN 1872 A BUNCH OF RICH SUITS FORMED THIS SECRETIVE GROUP
WHICH CONSEQUENTLY GREW TO INCLUDE MANY OF THE RICHEST AND MOST POWERFUL MEN ON EARTH PRESIDENTS TOO THOSE WHO ARE IN THE LOOP WHO MAKE THE DECISIONS THAT EFFECT ME AND YOU JUST INVESTIGATE THESE THINGS TRY AND TO REFUTE IT TO SEE IF ITS REALLY TRUE THEY ORIGINALLY GAVE TRIBUTE TO A 50 FOOT BUDDHA STATUE WHICH HAS NOW BEEN REMOVED AND REDUCED TO A 40 FOOT PAGAN OWL WANT PROOF?
LOOK AT A BIRDS EYE VIEW BLATANTLY LAID OUT IN THE US CAPITOL
ZOOM INTO THE CORNER OF THE ONE DOLLAR BILL TO SEE THEIR OWL SYMBOL OR IN THE LOGO OF THE NATIONAL PRESS CLUB
CORRUPTED WITH THE BLOOD SPILLED BY MURDEROUS
WORSHIPERS OF MOLECH ARISTOCRATS OF MANY VARIETIES
BLASPHEMOUS FIENDISH MERCENARIES
NEFARIOUS LUCIFERIANS BENT ON A NEW WORLD ORDER
BELIEVING MANKING CAN MUSTER UP THE POWER TO
USHER THEMSELVES INTO SOME SORT OF AQUARIAN AGE
USING THE LIE OF EVOLUTION TO MANAGE A
NEW STAGE OF ELEVATED TRANSHUMANISM BASED
AND DNA MANIPULATION AND PINEAL GLAND ACTIVATION
OPENING DEMONIC PORTHOLES AND GATEWAYS
THE JACK PARSONS OF TODAY PREPARING THEIR
LARGE HADRON COLLIDER STARGATE TO INITIATE
CONTACT WITH ENTITIES OUTSIDE OUR TIME AND SPACE
DOMAIN IMMITATING ALIENS AND AGREEING TO BE SEEN
AS ANYTHING NEEDED IN ORDER TO
CORRUPT AND PROFAIN OUR BRAINS AND KEEP US ENSLAVED
MAINTAIN THE LIE UNTIL THE VERY END OF DAYS
Tags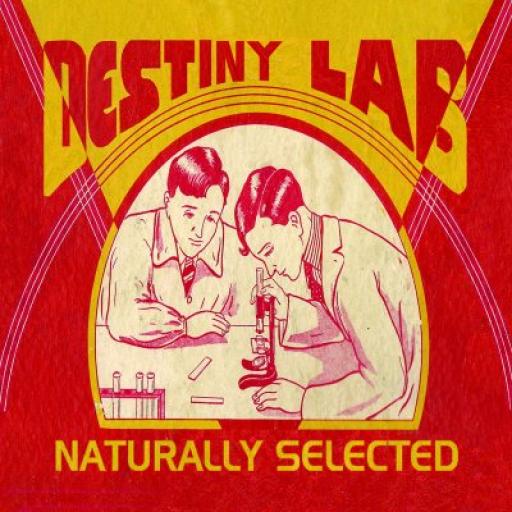 About Destiny Lab
Destiny Lab is a very unique Christian hip hop duo dedicated to; the exploration, discovery, understanding and the truth about the mysteries of man and nature. We are passionate about making music with meaning and purpose. Our music asks the listener life examining questions that demand answers. We witness and reason to others about the truth through the word of God and the self-evidence of that which He has made. We dabble in obscure subjects such as; evolution, creation, the new age deception, 2012, aliens, UFOS, the nephilim giants, dinosaurs, man, the origins of mythology, cryptozoology, and ancient technology. We look at these subjects to see how all these things tie into the truth of Biblical prophecy. When all of these subjects are looked at from a Christian worldview, the truth is revealed. Although, these subjects are interesting to study and debate our real goal is be instruments of God\'s will while breaking down the barriers and obstacles that the enemy has put into place that keep people from the truth that can only be found in Jesus Christ. He is truly the reason we do what we do. 
Recently Rated:
stats