DESTINY LAB "UNSEEN ZONES"
Category:
Music
Duration:
00:03:25
Description:
SCROLL TO BOTTOM FOR LYRICS!!
Destiny Lab cd's:
http://destinylab.com
Download online:
http://cdbaby.com/Artist/DestinyLab
Listen to our new podcast:
http://diggingforthetruth.podomatic.com/
Join Facebook discussion:
http://facebook.com/destinylab
FREE Destiny Lab music:
http://reverbnation.com/destinylab
You can support what we do by buying all 3 of our cd's for only $25 which includes 54 songs in all at http://destinylab.com! Or download our music through CD Baby, Itunes, Amazon and most other digital sites. Stay tuned for our 4th album which is in the works now!!
Destiny Lab has been behind the scenes for decades preparing this music for this day and age, and now is the time for it to be shared with the masses.
The original sin of the garden is the lie and delusion that you can be your own god. This is the root of all lies and false worldviews. This song warns people who may be searching for truth in all the wrong places.
Demons pose as anything that will mislead you in order to keep you from the truth that can only be found within Jesus Christ. They appear as aliens, enlightened beings, ascended masters, angels, monks, dead relatives, ghosts, light beings, fairies, gnomes, incubus succubus, etc.... They are all the same fallen angels of old......and they always use the same old lie to deceive....The original sin of mankind....the idea that we can evolve into our own god. The new age movement is full of disinformation from people like Michael Tsarion, Jordan Maxwell, David Icke, Zecharia Sitchen, and all the people behind the Zeitgeist movie that are pushing one world occult agendas. The lie of evolution has convinced people that they can evolve and be their own saviors.....when the truth is that their is only ONE savior.....Jesus Christ!
LYRICS: UNSEEN ZONES
WHAT LIVES IN THE UNSEEN ZONES NOT SEEN IN-BETWEEN
THOSE WITHOUT FLESH OR BONE?
ROAM IN THE VOID THEY AVOID ALL DETECTION
INTER-DIMENSIONAL BEINGS ALL CONNECTED
ANGELS AND DEMONS FROM SPIRITUAL REALMS
ENGAGED IN BATTLE FROM HEAVEN TO HELL
THEY DWELL ALL AROUND US AND EVEN INSIDE
SOME OF THOSE THAT INVITE WHAT THEY CALL SPIRIT GUIDES
ENTICED BY OUIJA BOARDS THEY SEEK GUIDANCE
AND THINK THERE'S A SECRET TO BE ENLIGHTENED
LITTLE DO THEY KNOW WHAT THEY'VE JUST INVITED
A DEMONIC PRESENCE HAS JUST RESIDED
IN DAYS NOAH ALL KINDS OF HYBRIDS
INFILTRATED THE EARTH BUT MOST WERE SILENCED
WIPED OUT BY THE FLOOD ALL THESE TYRANTS
BLOODLINES POLLUTED BY THESE ANCIENT GIANTS
THE MEN OF RENOWN HEROES OF OLD
HAVE NOW RETURNED LET THE TRUTH BE TOLD
THEY WEAR NEW DISGUISES THOTH AND ISIS
ARE NOW ALIENS COME TO INVITE US AND GUIDE US
THEIR FRUIT IS RIPENED ITS SO INVITING
EVOLVE TO A GOD ENLIGHTENED
DON'T BE FRIGHTENED BUT I MUST ASK WHY
THEIR IDEAS SEEM ALIGNED WITH LUCIFER'S LIE?
THIS SONG SERVES A WARNING TO ANYONE SEARCHING
DEMONIC MINIONS ARE LURKING
THEIR VIRTUALLY EVERYWHERE POSING AS ANYTHING
STOCKING THEIR PREY WITH ORIGINAL SIN
IS IT COINCIDENCE THAT ALL THESE INCIDENTS
REPRESENT ALL THE SAME THINGS THE SERPENTS SAID ?
LOOK IN GENESIS CHAPTER THREE VERSE SIX
IT DEPICTS EXACTLY THE SAME CONFLICT
THE OLDEST TRICK INFLICTED BY THE SICK AND WICKED
INVENTED PRESENTED LIKE A LIGHT TRANSCENDED
BUT ITS DARK DEMENTED IT JUST PRETENDED
DEPENDING ON BELIEFS WHAT YOUR JUST EXPECTING
SEE HOW A ROSE HAS THORNS AND THISTLES?
THEY HIDE AMONG TRUTH TO AVOID THE SIGNAL
THEY MUDDY THE WATER WITH DISINFORMATION
PERSUADING SO MANY WITHOUT A FOUNDATION
SOME PEOPLE LIKE TO LISTEN TO ICKE AND SITCHIN
JORDAN MAXWELL AND TSARION
IT SEEMS THESE PEOPLE ARE ON THE SAME MISSION
DENY WHATS CHRISTIAN SEEK SECRET WISDOM
TIED TO THE LIES OF THE MOVIE ZEITGEIST
LOST THEY DENY THE EXISTENCE OF CHRIST
I DEFY YOU TO FIND ANY TRUTH TO THEIR LOGIC
GO AHEAD JUST REWIND IT AND PAUSE IT
STUDY THEIR SOURCES THERE ALL MASONIC
ELITE ILLUMINATI SEEM TO BE ALL BEHIND IT
THEY KNOW THE PUBLIC WILL BY ANY FRAUD
THAT TRIES TO DENY THE EXISTENCE OF GOD
Tags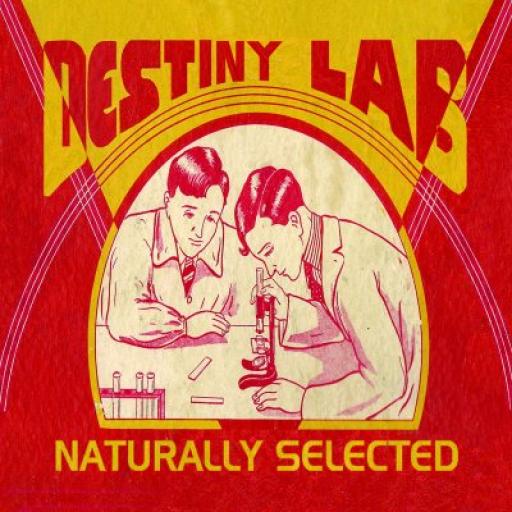 About Destiny Lab
Destiny Lab is a very unique Christian hip hop duo dedicated to; the exploration, discovery, understanding and the truth about the mysteries of man and nature. We are passionate about making music with meaning and purpose. Our music asks the listener life examining questions that demand answers. We witness and reason to others about the truth through the word of God and the self-evidence of that which He has made. We dabble in obscure subjects such as; evolution, creation, the new age deception, 2012, aliens, UFOS, the nephilim giants, dinosaurs, man, the origins of mythology, cryptozoology, and ancient technology. We look at these subjects to see how all these things tie into the truth of Biblical prophecy. When all of these subjects are looked at from a Christian worldview, the truth is revealed. Although, these subjects are interesting to study and debate our real goal is be instruments of God\'s will while breaking down the barriers and obstacles that the enemy has put into place that keep people from the truth that can only be found in Jesus Christ. He is truly the reason we do what we do. 
Recently Rated:
stats