2018-04-09
By: CHERUB
Posted in: CHRISTIAN WALK
*This is an excerpt from my soon to be released book THE JACOB WITHIN: Carrying the Unknown Baby*
Question: what are you feeding in your spirit?
As I got older between the ages of 14-17, the images became a reality to me. Due to my mature appearance, I had opportunities to view this material. I normally would frequent that local magazine shop in my area and I had a common interest in cars. So I used this as my cover in order to get my idle hands on this forbidden material. I had an easy plan. The owner of the store knew me well as I would frequent the store with my mother on her weekly buy of lottery tickets and as well he saw me grow up in the area. No real suspicion of any wrong doing from me. I would buy the car magazines along with the Saturday newspaper. Once that was done, I would go back to the magazine area. Already with my paper and car magazine in hand, I would scan the magazines to see what else was available. Then I would look up and see the area that was no boys land. It was the place that the forbidden fruit laid and it was my intention to get some fruit.
I would wait patiently for the right moment to strike the tree. It was full of fruit. The first level was basic fruit that was not ripe enough. I wanted the real juicy fruit that would give me the greatest amount of juice to fill my cup. The store had mirrors that were situated to see who was coming into the store and also to show the store owner was at the cash. I would glimpse at the mirrors to see when he was distracted or when he would go to the back of the store. Once either option was available, I made my move. Saturdays were strategic because they were the busiest days and people were coming in and out of the store constantly occupying the store owner. Distraction was at its highest, so when it came, I looked up, took what I wanted, placed it in the newspaper, that was already thick with other content and make my way out of the store.
I did this for a while but just like anything where there is a 'new issue' coming out, I was bored with the past editions. Most people do not order past issues from the 80's or past seasons. They do not relate to what is happening now, so new issues are a must to keep things fresh. It would be like trying to use a squeezed orange to get new juice.
As this progressed, the seed was being fed. The seed was becoming bigger and I knew that it was wrong. Not just from the stealing aspect, but something just did not sit right. By the age of 16, I had amassed a huge folder of my own of at least 20 magazines, with one of the magazines being at least 3 inches thick! The bizarre thing about it is that my mother never knew. I had a host of other magazines from hip hop to basketball to the satirical issues from MAD and CRACKED. I had comic books too, so this was not known to her even though it was in plain sight. I had the folder in a side table that was in the corridor of my mother's apartment. It was more like a decorative piece than a side table since my mother kept a vase of flowers to spruce it up. At the bottom of the side table was a space where she would keep the local phone book and other free publications. I do not know why, but I kept the folder there. Thank God that she never looked into it or even dawn on her to ask what was in it. I know and God knows that if my mother had ever seen what was inside of that folder, yours truly would not be writing these words.
I knew that there was something wrong with what I was doing. I knew that it was not right, yet the urgings were there and the more I fed the urges, the more they grew. No one knew about my secret. None of my female friends or my best friend knew about it. This was my secret and I wanted it to stay that way even though I knew that something was wrong. Because of this, it became worse.
Tags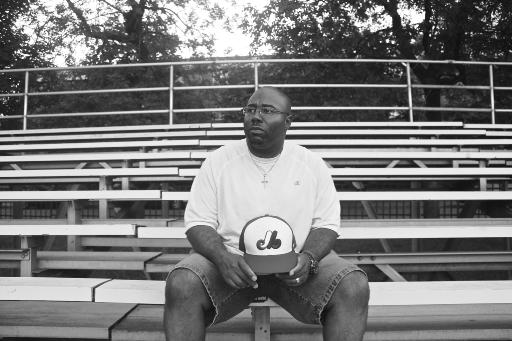 About CHERUB
Born and raised in Montreal, CHERUB has been in ministry for over 20 years. Using the genre of hip hop as an extension of his preaching ministry, he wants to reach other with an art form that is able to open closed doors all over the world. He is open to collab with like minded individuals/artist who main emphasis is to reach the world for Christ!
He is also the author of the soon to be released book THE JACOB WITHIN: Carrying the Unknown Baby (update soon)
You can hit me up at crosseyedministries@hotmail.com
God Bless In God's Rest!
Influences:
CMR, 116 clique, corey red and precise, R-swift
Recently Rated:
stats