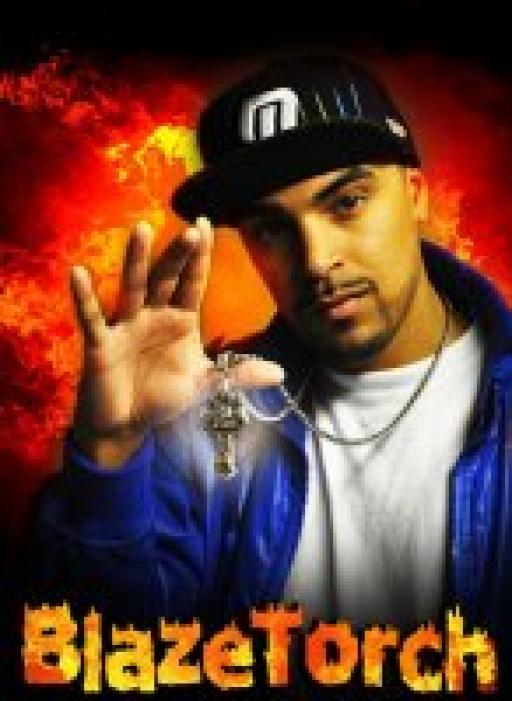 About Blaze Torch
Erik BlazeTorch Acevedo grew up in the streets of Vineland NJ. From age 3, he has been singing and rapping for family and friends. Erik's mother raised him in the church environment for most of his life and at the age of six, he wrote his first gospel rap song with the help from his mother.
By age 10, Erik performed in numerous church talent shows and. The first time Erik displayed his talents in a secular setting was in 8th grade when he performed in Landis Junior High School talent show. Noticing his popularity has been growing, he decided to pursue music in the secular industry for the next 11yrs. 
However, in the year 2000 at the age of 21, God's call on Erik's life became very clear and he decided to re-dedicate his heart to Jesus. Erik made a decision to live his life for Christ only, in which he used his God given talent to present the Gospel of Christ.
In 2004, Erik BlazeTorch Acevedo began Hold It Down Entertainment, a ministry with the purpose to present a timeless Gospel with an urban Feel. In addition, on September of 2005, Erik was given a position to be become a full time Youth Pastor at Bridgeton Assembly of God, where he also served with the worship team as a singer for the next four years, Erik has ministered to and led many youths to the Lord on a local scale. 
Along with doing music as a soloist and with a Christian rock band called Gerizim  now after 10  years in the Holy Hip-Hop ministry, Erik  is ready to take his ministry full time. He knows that with those years of experience, God is leading him to a Life Changing Ministry.
In 2009, Erik and his family decided to move to New York where he started attending Van Nest Assembly of God. In late 2010, Erik was asked to serve as the worship leader at Crossway Christian Center where he is currently serving under Nik Adwalpalke Senior Pastor.
Erik BlazeTorch Acevedo has shared the stage with Christian artists such as
R-Swift, SevStatik, Corey Red, Precise, DaTruth, KJ-52, Sho Baraka, Frontlynaz, Group1Crew, Double Edge, Me In Motion and Desperation Band, a well as many other others.  
Erik's mission is to reach this generation with the timeless gospel with a relevant sound. To empower this generation to live a life with the fullest potential God has for them.
Influences:
Recently Rated:
stats