Top 80 Holy Hip Hop Nations

2018-05-07
By: admin
Posted in: Latest
Top 80 Holy Hip Hop Nations
LOS ANGELES/ATLANTA/NEW YORK - (May 7, 2018) – Holy Hip Hop Mobile announced its Top 80 Holy Hip Hop Nations Worldwide,in statistical rank-order, with greatest number of citizens following, requesting and supporting the global movement to Take the Gospel to the Streets, as a guide for Holy Hip Hop Artists/Ministers of the Gospel to assist in strategic planning, touring and ministry outreach initiatives, as follows:
1. United States 2. Germany 3. Mexico 4. Dominican Republic 5. Brazil 6. Japan 7. France 8. New Zealand 9. Russian Federation 10. Belgium 11. China 12. Czech Republic 13. Ukraine 14. Canada 15. Australia 16. Kenya 17. Switzerland 18. Algeria 19. Italy 20. Nigeria 21. Great Britain 22. Portugal 23. Spain 24. Colombia 25. Slovak Republic 26. Uzbekistan 27. Romania 28. Argentina 29. Bulgaria 30. Poland 31. Senegal 32. Iran 33. Bolivia 34. Thailand 35. Peru 36. Ghana 37. Kazakhstan 38. India 39. Zambia 40. Indonesia 41.Argentina 42. Moldova 43. Netherlands 44. Tanzania 45. Namibia 46. Egypt 47. Austria 48. Sweden 49. Belarus 50. Saint Vincent & Grenadines 51. Yemen 52. Montenegro 53. Uganda 54. Chile 55. South Africa 56. Denmark 57. Malawi 58. Saudi Arabia 59. Costa Rica 60. Malaysia 61. Greece 62. Slovenia 63. Morocco 64. Estonia 65. Guatemala 66. Jamaica 67. Zimbabwe 68. Ethiopia 69. Latvia 70. Turkey 71. Fiji 72. South Korea 73. Cameroon 74. Qatar 75. Pakistan 76. Finland 77. Mongolia 78. Philippines 79. Martinique (French) 80. Paraguay
To listen to Holy Hip Hop Mobile Top 10 at Noon Monday Through Sunday on ChristianRadio.com, click/copy/paste the following link in your web-browser:   -- or visit: www.CHHRadio.com .
About Holy Hip Hop Mobile:   Holy Hip Hop Mobile specializes in inspirational social media music and entertainment, leveraging a proprietary digital member subscriber network of aficionados of street ministry 150,000+ strong, growing virally (via word-of-mouth) at a rapid rate  For more information on rising independent Ministers of the Gospel advancing the Holy Hip Hop music genre worldwide, please visit: www.ChristianHipHop.com .  To submit music for fan consideration, please send .mp3 files to: admin@christianhiphop.org
About ChristianRadio.com:   Our aim is to offer encouraging and uplifting Christian radio to help visitors strengthen their Christian faith and walk with Christ. We want our radio stations, whether the streaming content is Praise and Worship, Classical, Rock, Southern Gospel, Contemporary, or Talk Radio, to glorify God.

With a desire to support local Christian radio stations, we want to point our visitors towards Christian Teaching Talk Stations and Christian Music Stations in their state from Salem Radio Network. With the ability to stream live radio online, we hope to provide a constant source of spiritual growth and encouragement. For more information and to listen now, please visit: www.ChristianRadio.com .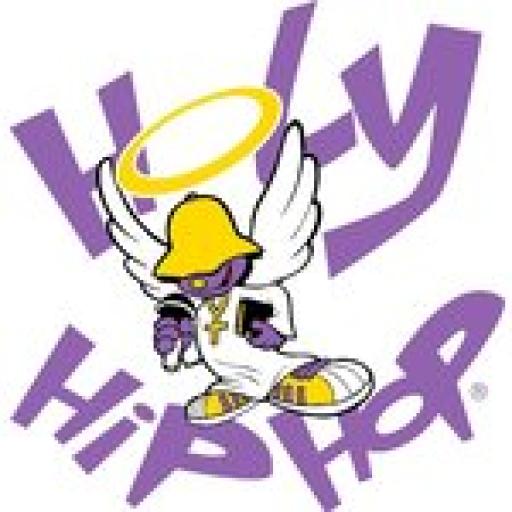 About admin
Worldwide proliferation of Spiritually-enlightening Holy Hip Hop Ministry, Music and Entertainment Glorifying the LORD, since 1997.
Recently Rated:
stats