By Nicole Michelle A, 2011-10-16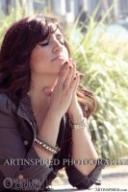 Isaiah 41:13 " For I am the LORD, your God, who takes hold of your right hand and says to you, Do not fear; I will help you." Whatever you face, put your trust in the Lord. His promises are for you!

The place of confusion is not a place the Lord would have us to remain in. Yet, confusion can for a moment drive us to our knees to seek the Lord for direction. He is not the author of confusion, but He is the author and finisher of our faith! When you are fearful, unsure of what to do, faith is the key. The Word says, "Trust in the Lord with all thine heart, lean not to thine own understanding but in all your ways acknowledge Him and He shall direct thy path." What a beautiful promise from the Word of God! As you pray, leave your fears at His feet. Then, get up and continue to create an atmosphere where His promises reign over your situation.

Trust and faith are key. But, what if your trust and faith is low? Reading the Word, finding promises of God and saying them out loud helps to increase our faith. Praising God, worshiping Him by listening to Christian music helps to build faith as well. Hearing songs where people declare their testimony and God's goodness strengthens us as we listen. When we sing along, we are coming into agreement with that testimony and speaking the Word over ourselves and into our own lives. In Revelation, the Word says, "They overcame the enemy by the Word of their testimony and the blood of the Lamb."

Strengthen yourself with the tools He has provided- prayer, worship, praise and reading the Word. As you declare His promises, You will see change in His time and discover for yourself that you can trust in Him to deliver you.

Love you!! May Christ reign in your life today and bring you peace, freedom and strength for the battle. The battle is not Yours, it's the Lord's. Do your part to make Him King of your life!


By Nicole Michelle A, 2011-07-05

Deeper
By Nicole Michelle A.
Take me deeper
Take me deeper into Your chambers
Where I may find You,
Where I may find You
in all your glory and splendor.
Your arms are stretched out wide,
waiting to be embraced by mine.
Your eyes are twinkling with joy.
I have made the better choice,
to abandon my distractions
to sup with you.
In Spirit and in truth,
Take me deeper,
Take me deeper into your heart,
to where you are.
To the movement of your Holy, Holy, Holy Spirit
where rivers of living water flow
from your throne of grace,
where your healing touch is a regular occurrence.
In the secret place,
in the quiet place with You.
Where I may know you more,
I open up the door of my heart.
You are welcome here.
My soul thirsts for you.
My hunger is only satisfied by You, Jesus.
So mysterious, so marvelous,
So wonderful, so beautiful!
You are the object of my affections.
I am a tender reed, growing toward the Son.
Your light, miraculous light, is warming me.
It's your love.
You are drawing me and I am bending gently
to the winds of Your Spirit,
Changing my direction,
leading me to you.
A display of your splendor,
Robed in your righteousness,
Clothed in Your holiness,
sanctified by faith and grace.
I am a lily in your garden,
Beautiful and yours,
Cared for and esteemed valuable,
redeemed for Your Praise, for Your pleasure.
Deeper,
Take me deeper into the sea of your glorious love.
Where I forget my past,
Where my wounds are washed clean,
My sins are forgotten.
Your waves of love overtake me
until You are all I see…
nothing else.
Peace overwhelms me,
the music of your Spirit communing with mine.
Swimming into a sparkling abyss
where You are my every breath.
Deeper in Your Spirit,
Deeper in Your Spirit,
Holy, Holy, Holy Spirit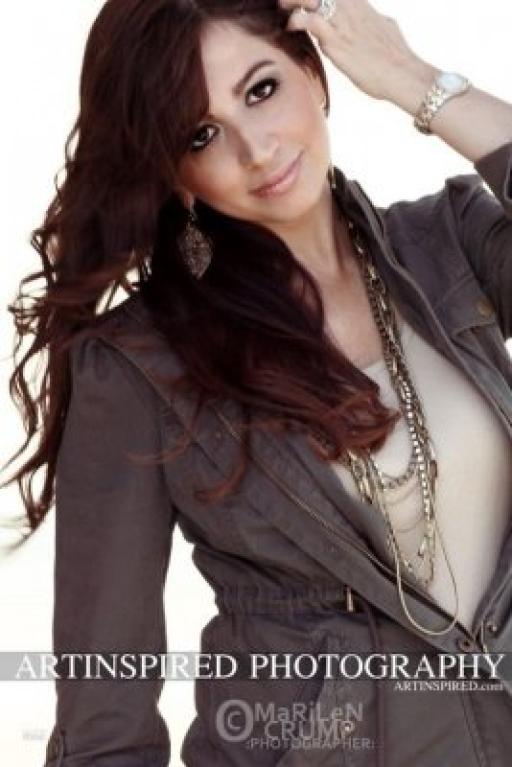 About Nicole Michelle A
Nicole Michelle A is the 2011 Urban Inspirational Awards Best Contemporary Artist!
As a Puerto Rican American, her heart is music that glorifies God with a Latin flair. Her first release on iTunes, "Come to Me" , expresses God's love for us and His longing to be a refuge of peace and freedom for us in times of weariness.
Nicole Michelle A is a singer/songwriter and travels with the NSA Band from her home church Bethel Temple Assembly of God ministering in jazzy, Latin tones. She also is a worship leader at her home church singing in English & Spanish.
Nicole Michelle A longs to see the brokenhearted find Christ's healing as she has. Her testimony is beauty for ashes as Christ has transformed her life in this way: through her marriage, her children and her health. God has made her more than a conqueror and He longs to do the same for you!
Nicole Michelle A is currently recording at New Life Records in English & Spanish working on her first album, produced by Reggaeton artist OQUENDO. For booking: contact Nicole & Jason Aponte at escape2edenmusic@hotmail.com
May God bless you as you listen to the music. May you find healing, hope, joy, peace and strength in every song!
Influences:
Puchi Colon, Julissa, CeCe Winans, Jaci Velasquez
stats