Artist:
darhema
Genre:
Christian Afro Hiphop
Duration:
00:03:54
Description:
This Plateau State Nigeria-based Christian rap artiste "DaRhema " (i.e. The Rhema) is a gentle "no holds back" Jesus MC with a passion to reach young people for the Lord Jesus with a message about the Love and Power of Christ. He is a worship leader (which explains the influence of worship music in his songs) and a youth pastor in his local church SHALLOM CHRISTIAN MISSION INT. INC., BLOSSOM OF THE VINE CENTRE, PANKSHIN, PLATEAU STATE. Rapper "DaRhema" was born Emmanuel Archy to late Mr and Mrs James Archy, in Ohafia Local Government Area of Abia State in Nigeria. He holds a Bachelor of Science degree in Computer Science from the University of Calabar, Nigeria. Early 2011 saw his song "HERE TO WORSHIP YOU" an entry into the 1Africa.tv (a South African International Christian station) Ultimate Unsigned Artiste music competition make the last ten, out of about 200 song entries sent in by participants from all over Africa. He is presently not signed to any major music label, but goes under his own indie label "The Living Word Music", and has released a promotional album containing about four tracks which is titled "The Little David Project". The album's acceptability has been rave. Tracks like LIFTING JESUS HIGHER and UNTOUCHABLE remix enjoyed some good airplay. The video of UNTOUCHABLE REMIX featuring MINISTA MERRY is presently enjoying huge air-plays on many major television networks. A hot new single "NO ONE" just hit the air-waves in Nigeria. A fusion of high life and hiphop to the praise of God. A must listen. The full album (an eighteen tracker) titled "THE LITTLE DAVID PROJECT – BAAL PERAZIM" is due to be released any time soon Nigeria's Rap and Hip-hop scene has been filled with lyrics about sex, boasting about wealth, and the b-boy / big willy raps that don't edify the listener! But all that is about to change, "He said, I am the voice of one crying in the wilderness, Make straight the way of the Lord, as said the prophet" (John 1:23. ) I am that new voice sent by God into the wilderness of Nigerian rap music. The undiluted word of God, the spoken Living Word is now coming through the vessel he has ordained for this mission. The street preacher has gone from the streets to the boom box, radios, car sterios and dance halls. The Commission is to accomplish the vision, to reach the whole nation. "The Little David Project - breaking forth disc" is the pre-stepping out disc of the long awaited debut album The Little David Project which will soon drop. It is loaded with the following blessed tracks: 01 - Lifting Jesus Higher (a praise anthem that is guaranteed to set dance-floors on fire for the Lord Jesus ). Definitely cracking. DaRhema tells some of his personal testimonies on that track to the glory of the Lord Jesus. Contact DaRhema Phone number : +234-803-597-6302, +234-708-198-5131 E-mail address: da_rhema@yahoo.com
Tags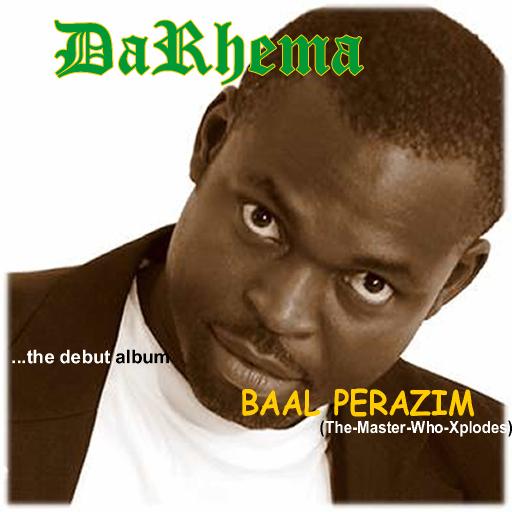 About DaRhema
DaRhema (meaning the revealed spoken Word of God) whose real name is Emmanuel Archy is a holy hip-hop artiste who hails from Ohafia in Abia State, Nigeria. His music is all about the Living God, His worship and praises, His power, dominion, majesty and mandate for man. It is the "Spoken Word of God" come alive in music!
His debut album "Baal Perazim – The Master Who Xpodes" is due to be released soon before the end of this year. He first grabbed a microphone back as D.E.T (Dope Extra Terrestrial) years ago while he was an undergraduate, when he hooked up with his friends Leo Kusi (a.k.a L Cube D) and Merry Okoro (a.k.a Merry Daddy) to form the very impressive but now defunct rap group RHYMES UNABATED PHAT LYRICS COMMAND. He has also won a couple of awards.
He later felt God calling him back to himself so he recommitted his life to Jesus, and gave up "secular" rap music. Now he is using his lyrical skills to reach young people with the gospel of the Lord Jesus.
DaRhema is a now pastor, teacher and worship leader in his local church. Now a vessel is here, armed with the Spoken Word of God, aimed at the youths of his generation. All glory be to God.
Influences:
The Bible, The Ambassador, DaTRUTH, LaCrea,
Recently Rated:
stats